Posted by Ami Brough - January 20, 2014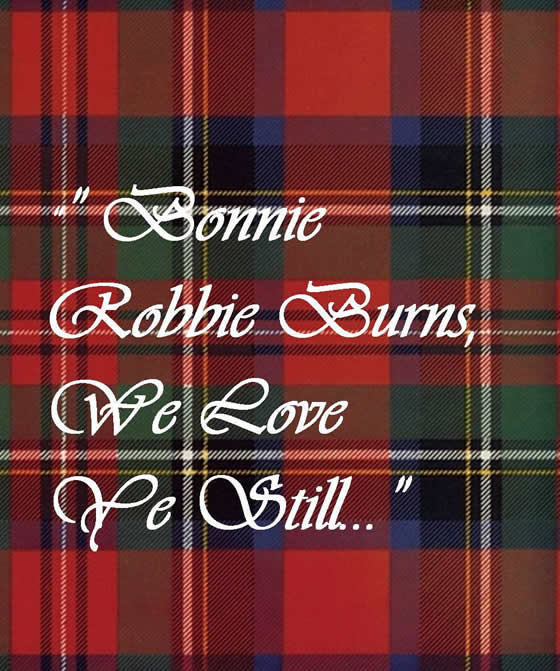 Time to dust off your dancing shoes and bring back your tartan! It's that time of year again - Burns Night is THIS weekend on the 25th of January!
As Burns Night celebrates the life and work of Scotland's national bard, 'Rabbie' Burns, it's most likely no surprise that tradition and tartan take pride of place! Certainly here at Gretna Green, everything and anything tartan or Burns-related has been flying oot the door!
If you've never been to a Burns Night gathering, it's worth remembering that dressing up with that 'touch of tartan' is a must! Fear not if your wardrobe currently lacks that distinctive weave - we have kilts, ties, and much more in stock here at Gretna Green!
Although Burns Night is but one of the opportunities to wear clan or family tartans, don't fear if you lack a connection. Anyone can wear the 'universal' tartans such as Black Watch, Caledonian, Scottish National or Flower of Scotland!
The popularity of tartan over the past year means you're more than likely to have at least one tartan item at home! And what could be more fitting than to celebrate with friends and family during the Homecoming year of 2014?!
While time may now be tight to come to Scotland if you've got far to travel, there's plenty of ways to celebrate closer to home!
However, as long as your evening includes an honour to the Bard and a toast to his memory, there's no way to get it wrong!
Seems fitting to leave this with the words of Burns himself....
And there's a hand, my trusty fiere!
And gie's a hand o' thine!
And we'll tak' a right guid-willie waught,
For auld lang syne.