Posted by Ami Brough - March 19, 2014
Can you trace your family history back to the Scottish Borders region with a family name of Moffat, Bell, Graham, Irvine or even Bates, Little, Thomson, Glendenning, Carruthers, Johnstone, Jardine or Latimer?? You may be descended from the families of the infamous Border Reivers....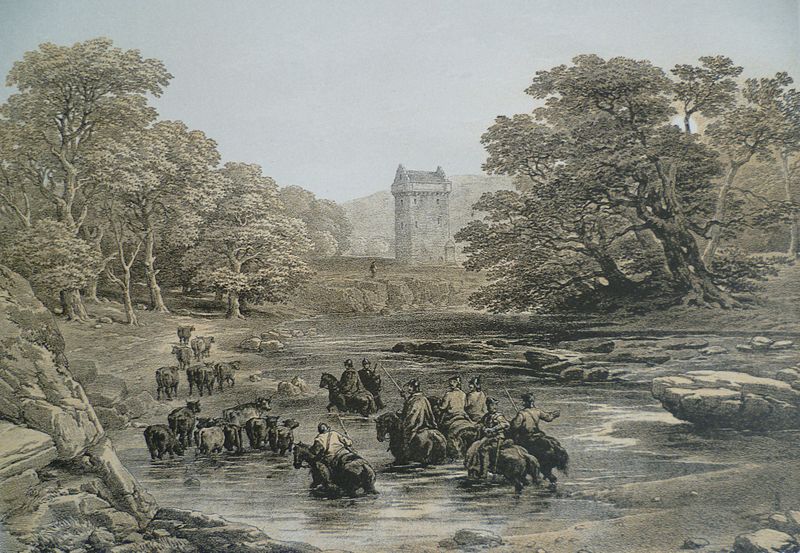 These families, known for plundering livestock, racketeering, and kidnapping (yikes!), lived along the Scottish/English borders, often with closer ties and loyalty to kin than nationality....(somewhat understandable as they received the 'short end of the stick' through seemingly endless battles between Scottish and English forces.....) Highly mobile, Reivers tended to move back and forth across the border, with relatives on both sides, despite laws against such!
Despite frequent skirmishes and raids, relations between Reiver families tended to be civil - stories of battles involving these borderers tell more than once of Scottish and English families in deep discussion during battles, only half-heartedly fighting each other after being spotted! Just one possible explanation, we suppose, for the camaraderie between the border regions today.... seems to agree with their description as people that will be Scottish when they will and English at their pleasure...
Did you know the stamp of the Reivers can still be found in the area around Gretna Green Famous Blacksmiths Shop in the architecture, culture and people of the West March? From ruins such as fortified tower houses and old farmsteads to family names that once struck fear into men's hearts - such as Moffat, Bell, Irvine and Graham - the story of the Reivers remains a part of daily life in the border regions. Their legacy is also kept alive through annual events, ballads and legends passed down between the generations...perfect excuse to a visit any time of the year, don't you think?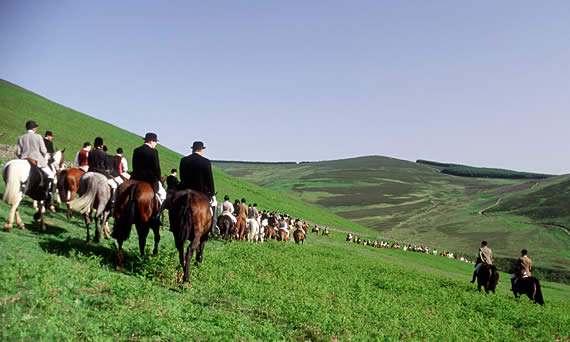 The area is still home to many of the local border Reiver families...we quite regularly receive visits from descendants in search of their family histories -definitely an interesting place to have relatives! The location of Smiths Hotel right on the current Scottish/England border makes it an ideal place to stay whilst searching for Reiver history in the area! Don't forget the Famous Blacksmiths Shop which has many Reiver tartans and clans items available.....perfect for displaying that infamous family heritage with pride! In addition, ballads telling of the region's infamous past are frequently played with recordings also available in our wee shops!
Do you have a link to the Reivers? Share your stories with us on Facebook, Twitter and here!