Posted by Josh Calvert - May 30, 2023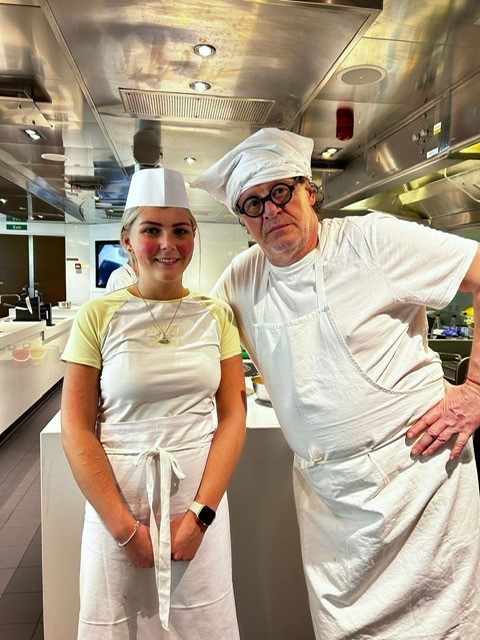 Gretna Green Chef Learns from Celebrity TV Chef Marco Pierre White
Charlie Jones, a talented upcoming chef at Gretna Hall Hotel, had the opportunity to work with celebrity TV chef Marco Pierre White.
Gretna Green is proud to have Charlie as a colleague and member of its Gretna Hall Hotel Kitchen Team
Gretna Green, Scotland - May 29, 2023 - Gretna Green, the renowned award-winning, family-owned, wedding and hospitality destination, is proud to announce that one of its talented chefs, Charlie Jones, had the honour of working with celebrity TV chef Marco Pierre White. Charlie is a member of the Kitchen Team at Gretna Hall and has been working for the company for the past year while studying catering at Dumfries & Galloway College.
Charlie's dedication and passion for cooking have led her to great opportunities, with working alongside Marco Pierre White a dream come true. The experience took place on a cruise ship and allowed her to learn from one of the most respected chefs in the world and further develop her culinary skills.
Charlie's recent experience with Marco Pierre White was a remarkable opportunity, and she is grateful for the chance to have worked with and learned from such an esteemed chef. Her time with Marco Pierre White has undoubtedly enriched her knowledge, skills, and passion for culinary excellence, and she looks forward to incorporating what she has learned into her work at Gretna Hall.
Isabel Rhodes, Chief Executive of Gretna Green said, "We're proud to have Charlie as a chef at Gretna Hall Hotel, and we look forward to seeing her continue to grow and excel in her culinary career."