Posted by Ami Brough - February 26, 2015
Many times we'll find reviews for our Gretna Green Famous Blacksmiths Shop which reference couples' happiness at the interest from visitors when the bridal party emerges from the Famous Blacksmiths Shop! Many describe feeling like a celebrity with camera whirring away....and many a visitor remarks on the thrill of witnessing tradition carrying on at Gretna Green!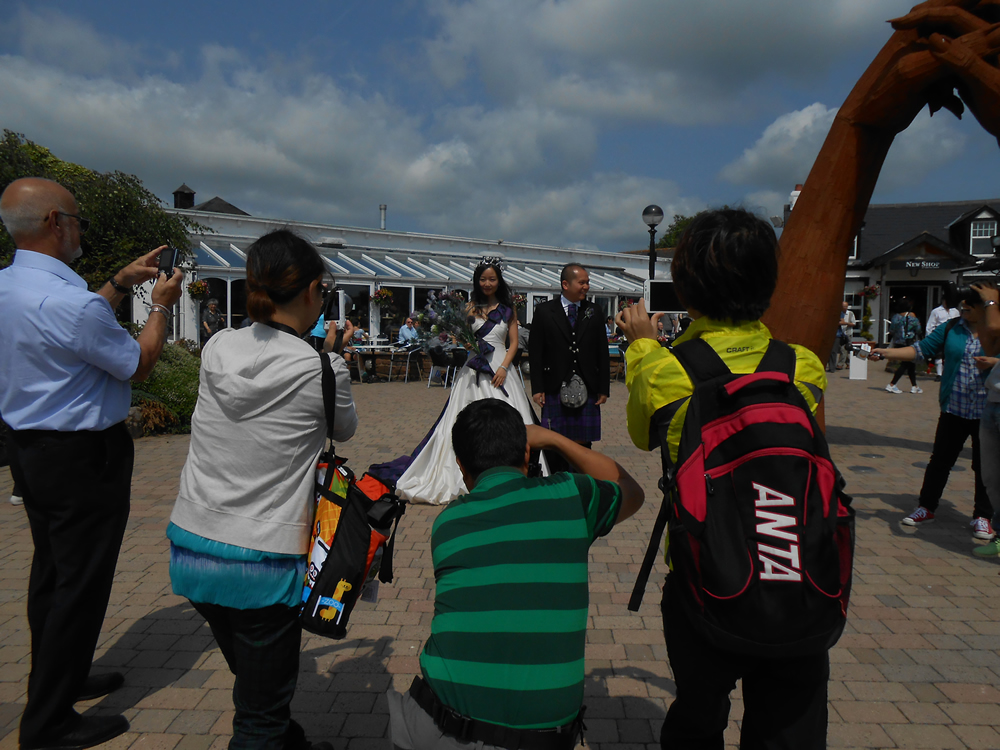 But what draws visitors and couples alike to the small village of Gretna Green? Is it the feeling of love enduring across the ages? This small Scottish village, bordering with England became renowned for run-away wedding in 1754 following a change in English marriage law, making it impossible for couples under the age of 21 to marry without permission from their parents. For madly in love couples who could not gain approval from their families, they had only one choice and that was to make a desperate dash to Scotland, where the law was much simpler. Marriage laws have changed many times but to this day couples remain captivated by the heritage and romance of Gretna Green, which has been described as the romantic capital of the world!
And a popular 'capital of romance' too! Last year saw nearly 1,600 couples marry in the Famous Blacksmiths Shop and over 800,000 visitors come experience this lovely wee corner of Scotland! We love the buzz that the growth of bridal couples and visitors creates in the very special place....not only keeping the sense of romance and tradition alive but also one of excitement and importance!
Have you been to visit us here at Gretna Green - as part of a wedding or perhaps a visitor? Share your experience with us on Facebook and Twitter....and help spread the love of #GretnaGreenweddings and the #FamousBlacksmithsShop even further!