Posted by Matthew Morgans - June 19, 2023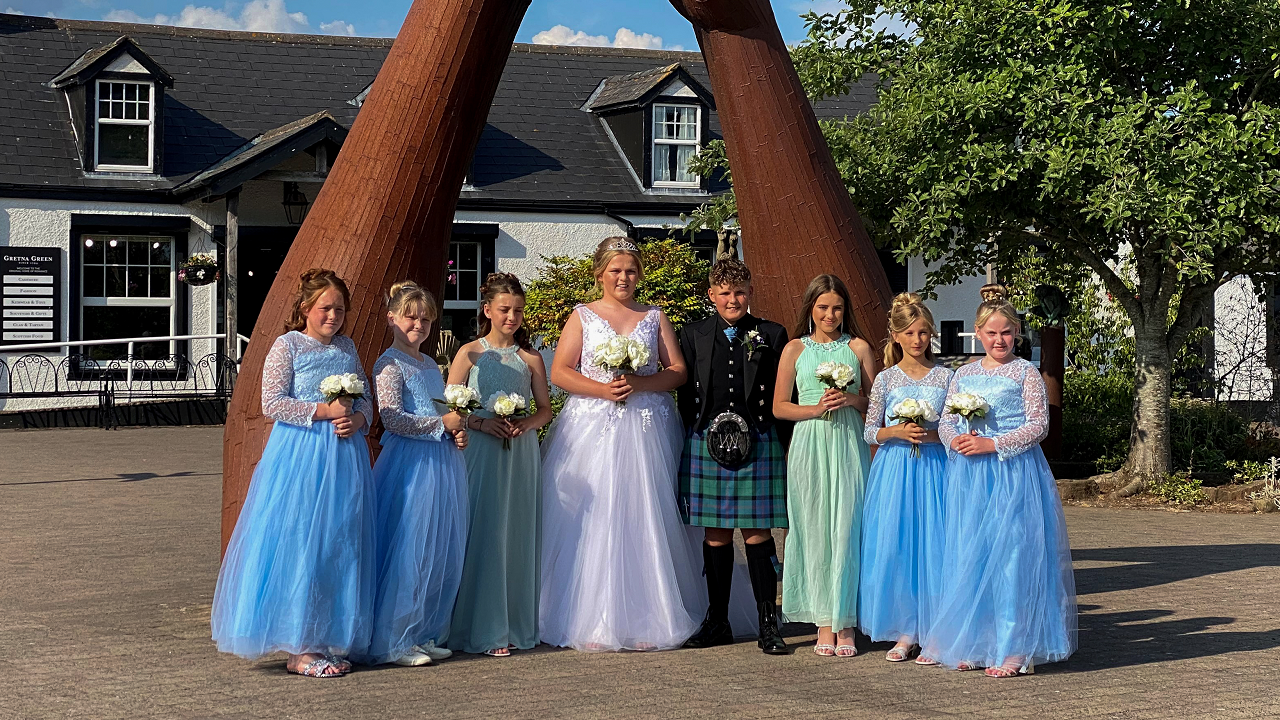 Gretna Green, the renowned, family-owned, and award-winning wedding, tourism, and hospitality destination, is delighted to announce that our Famous Blacksmiths Sculpture Garden recently had the honour of hosting a special photo opportunity for the retinue from Gretna Primary School ahead of Gretna Gala Day next month.
Last month, pupils from Gretna Primary School selected their Gala Day Queen for 2023, and on the 16th of June, we were pleased to welcome the Queen's retinue to Gretna Green. Our Famous Blacksmiths Sculpture Garden proved an ideal venue for members of the press to capture pictures of the occasion. Not only did this press photo session capture the grace and beauty of the new Queen and her retinue, but it also highlighted the enduring spirit of community collaboration, and the commitment of Gretna Green to fostering positive relationships with local schools.
Gretna Gala Day is due to take place on the 15th of July, and is always a highlight of the summer calendar for both residents and visitors alike!
"It is such a pleasure for us to open our doors to the talented pupils from Gretna Primary School," stated Isabel Rhodes, Chief Executive of Gretna Green, "Witnessing the local community come together and spread some cheer is always heartwarming, and we are honoured to be a part of this moment."