Posted by Ami Brough - July 09, 2014
Have you heard....our famous Anvil will be receiving a very special makeover to celebrate soon-to-be- same-sex marriage in Scotland!
You may have glimpsed the article which we shared on the #FamousAnvil here at Gretna Green Famous Blacksmiths Shop but here's some more about this exciting project...
Glasgow School of Art student Erin Colquhoun beat off dozens of other hopefuls in a competition to celebrate the change in martial law. She visited the famous anvil recently travelling down from Edinburgh with her gran to enjoy lunch at Smiths hotel and view her muse.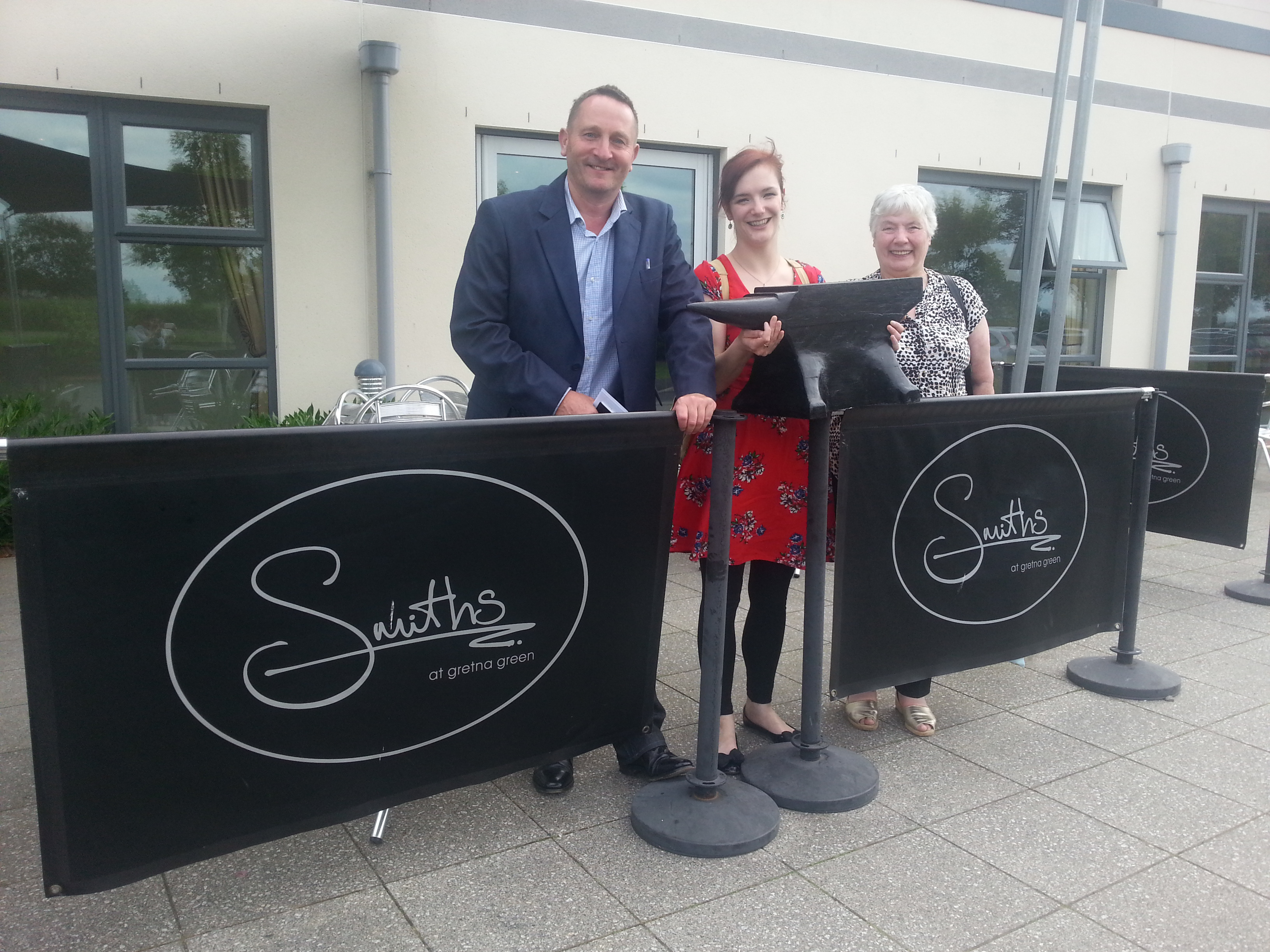 Erin has the summer to transform the black replica of the famous #symboloflove ...but don't try to get the design out of her! It's a tightly kept secret until the grand unveiling in the autumn. All Erin will say is "it includes the colours of the gay pride flag and the shape of the lotus flower".... Sounds like it will embody the spirit of inclusive love, long associated with Gretna Green perfectly!
We're excited for the big reveal! Stay tuned!
PS.....She's done a wee interview too! Listen to Erin's interview (from 01:23:10 to 01:26:00) with Radio Cumbria here!