Posted by Ami Brough - December 23, 2014
We had a very exciting day last Thursday.....when we welcomed local and national media and a very special artist to a grand unveiling!
Thursday saw the unveiling of the Art Anvil decorated by Glasgow School of Art student Erin Colquhoun in celebration of the Scottish same sex marriage law coming into effect.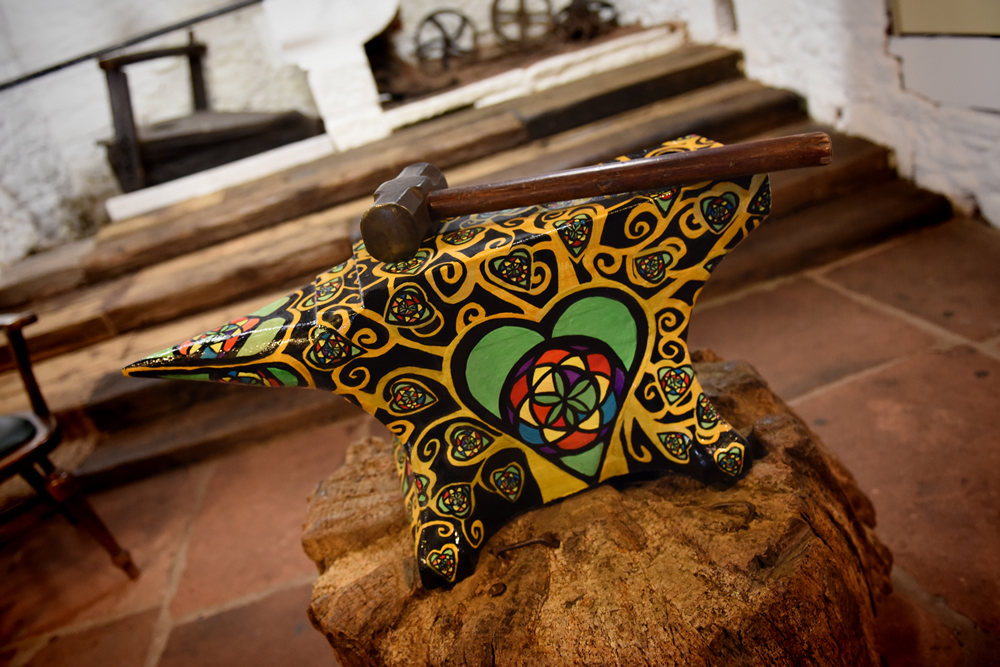 This beautiful anvil will be on display in the Gretna Green Famous Blacksmiths Shop and we hope to see many same sex couples choosing to wed here joining in the long tradition of marriages over the anvil!
You may remember Erin from a previous blog where we announced the winner of the competition to decorate an anvil for this special occasion...now we can officially reveal the finished design!
We think Erin explains the design best......
"To celebrate same-sex marriage and diversity, I added the colours of the gay pride flag to represent men and women equally," she said.

"To evoke the 'spirit of beautiful rebellion' at Gretna Green I made the lotus flower the main focal point of the drawing as it is known as the flower of life that is constantly changing - like Gretna Green.

"I added the colour green to the centre of the drawing to illustrate Gretna Green as an important place full of tradition.

"To evoke the human quest to find love, I used a heart shape to enclose and round off the drawing.

"I outlined the heart shape in a gold colour to represent Gustav Klimt's painting influence and to evoke the ever-growing tree of life, to show love growing and growing with the change!

"The anvil is dedicated to all my family members and friends who have achieved happiness by being true to themselves."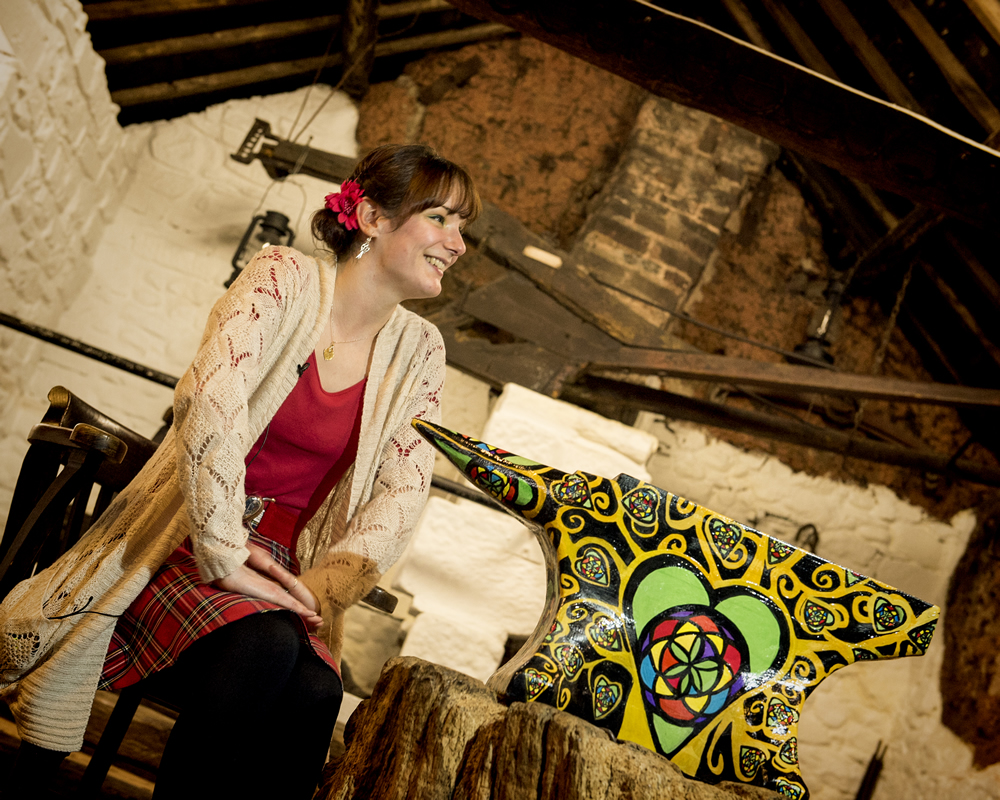 Inspired by the struggles of a family member, this specially-decorated anvil is dedicated to same sex couples - perfectly encapsulating the inclusive spirit of love here at Gretna Green!