Posted by Ami Brough - October 03, 2013
Believe it or not, it's that time of year.......again! Autumn is here and so are those all-too-familiar requests for Christmas wish lists.
We can hear you now - it's only October! But....as we all know...with our busy schedules, Christmas can creep upon us! It's never too early to start thinking about what to get for loved ones.......or perhaps a wee cheeky list of suggestions for yourself?
So what better way to shake off those blues from nights drawing in and cooling temperatures than curling up on the couch with a cosy blanket and look into the delicious hampers offered by Gretna Green?
Locally sourced and covering a wide range of tastes, these hampers make sending a taste of Scotland to loved ones, far away, easy!
As these tasty hampers ship with ease (yes, even internationally!), they are a brilliant way of sending a caring gift to share the excitement of events or weddings held here at Gretna Green!
Since we here at Gretna Green love these hampers (and Christmas of course!), here's a wee selection of our hampers.....just to give some ideas...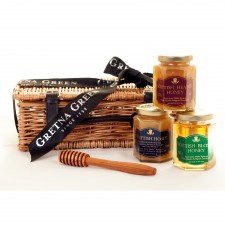 Scottish Honey Hamper
This is a really sweet little hamper and truly perfect as a Christmas or birthday gift for lovers of Honey. Containing 3 jars of delicious, locally made (in Dumfries & Galloway) Honey plus a little drizzler so you can instantly open on arrival - this Honey Hamper is a real treat!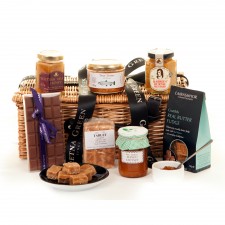 Gretna Green Local Treats Hamper
Do you love Gretna Green? If you have special memories of your time here then why not celebrate a special event with this Gretna Green Local Treats Hamper. Each item comes from within a 50-mile radius and is sold onsite within our Foodhall and Hamper & Home shops.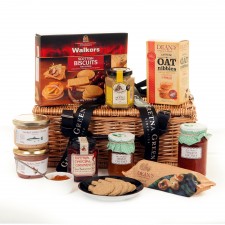 Scottish Savoury Treats Hamper
If savoury tickles your fancy more than sweet then this Scottish Savoury Hamper is the one for you. Perfect also as a Birthday or Christmas gift, this hamper can be sent worldwide also.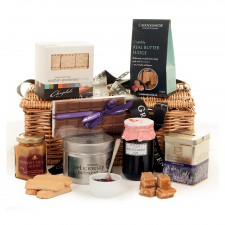 Scottish Tea Time Treats Hamper
If like us, you like to indulge in something sweet at Tea time then this is the hamper for you (or for someone else if you're buying a gift for a sweet-toothed person!) This Scottish Tea Time Treats Hamper is just perfect as a Christmas gift idea!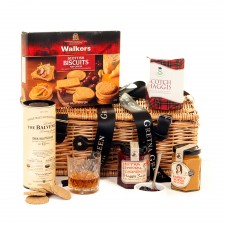 'Ode to a Haggis' Scottish Hamper
Don't worry there were no Haggis's harmed in the making of this hamper! If you know someone who likes the idea of having a Burns Supper at any time of the year then this 'Ode to a Haggis Scottish Hamper' is just ideal!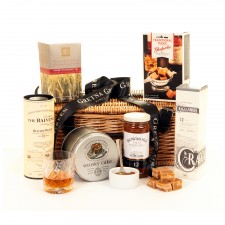 Whisky Flavours Scottish Hamper
If Whisky is your tipple then this Whisky Flavours Scottish Hamper is the one for you... filled to the brim with 2 x 20cl Malt Whiskies and other delicious whisky infused treats, this is a real taste of Scotland!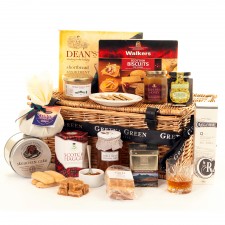 A Taste of Scotland Scottish Hamper
The best of Scotland in a Hamper? That's what we think anyway... Filled with mouth-watering Shortbread, Fudge and not to mention cake... alongside a taste of Malt Whisky, this a great Scottish Hamper to send as a Christmas gift!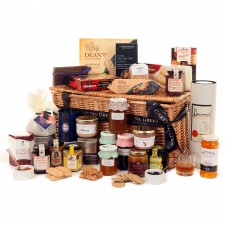 Scotland's Larder Scottish Hamper
Full to the brim with simply delicious Scottish food and drink, this Scottish Hamper, 'Scotland's Larder' is the largest of our Christmas Hamper selection here at Gretna Green!
We think you'll find something in these brilliant hampers to get excited about...go have a look whilst there's heaps of choice!