Posted by Ami Brough - April 17, 2014
Every couple wants to make their reception memorable - but it's sometimes hard to come up with "out-of-the-box" ideas! Here at Smiths Hotel and Gretna Green Famous Blacksmiths Shop, we've spotted a number of highly creative receptions set up whilst we've been popping to and fro recently. We thought we'd share these with you - could trigger a brainwave or two, don't you think?
Fancy a memorable date? Try one that is a palindrome - this year that's April, next year it's May. Stumped? Try writing the date using the American style of month-day-year - 15th April 2014 turns into 4.15.14 - and voilà, a date that reads the same forward and back - perfect for creating bespoke favours and decorations!
Have fun with the favours! Have your guests literally take home some of the romance of Gretna Green by having personalised seed packets - your wedding will definitely spring forth to mind when the plants begin to grow! We especially liked the ode to Scotland in this couple's choice of Scottish Thistles and Lavender!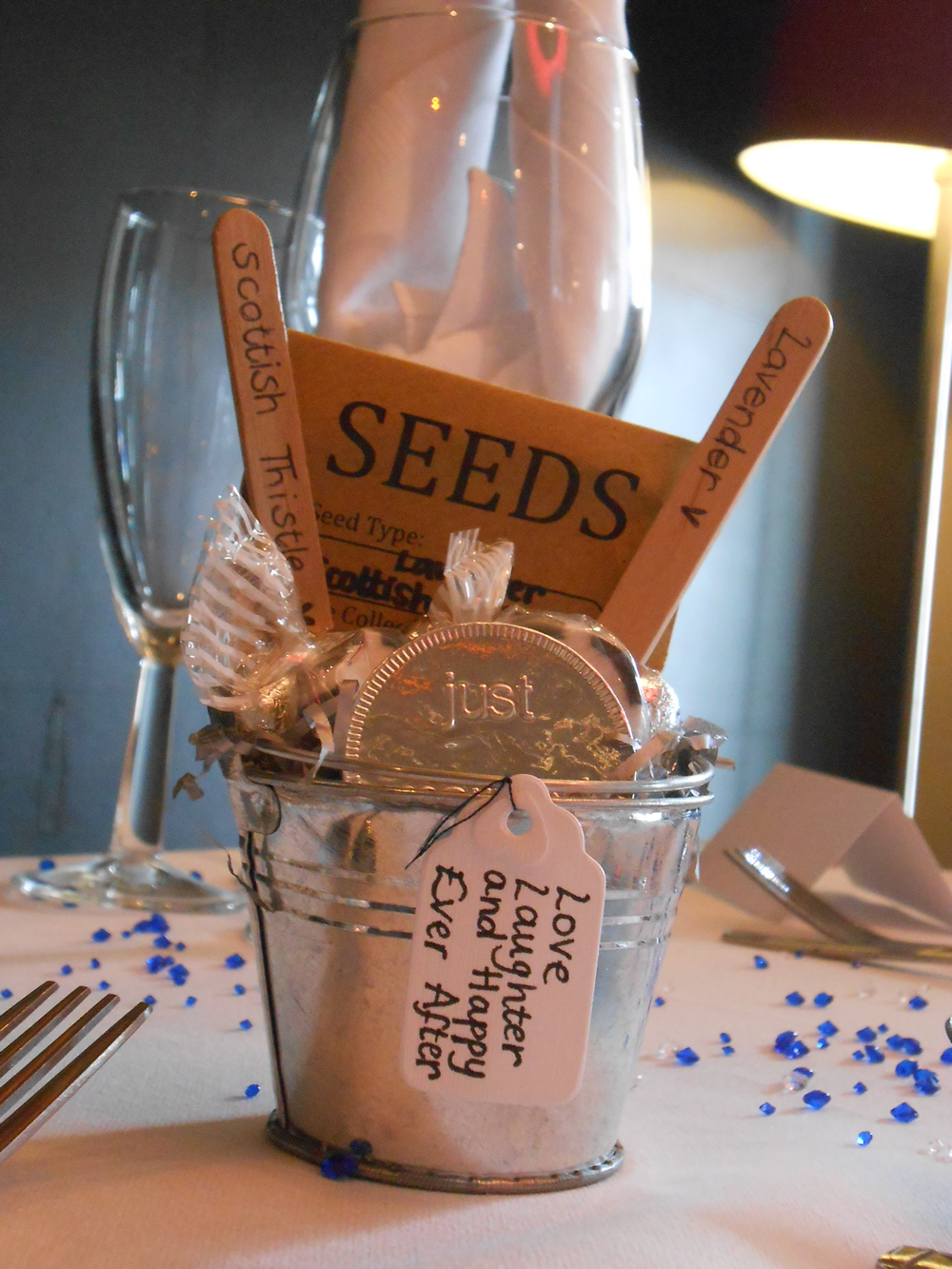 Only inviting a few? Check of this fabulous intimate setting with personalised sweets and beautifully decorated individual-sized boxes....perfect for popping into a handbag or three!Add in the sweets scattered across the table and you've got yourself one ready-made party! Goes perfectly in the private alcoves here at Smiths Hotel, wouldn't you agree??
Still struggling? Not to your fancy?
Not to worry - there's always the cake, decorating the stand holding the seating plan and alternatives to the guest book! We've not come across signing a plate before....but what a great way of having a keepsake of your Big Day that won't end up forgotten on a shelf or serving as a doorstop?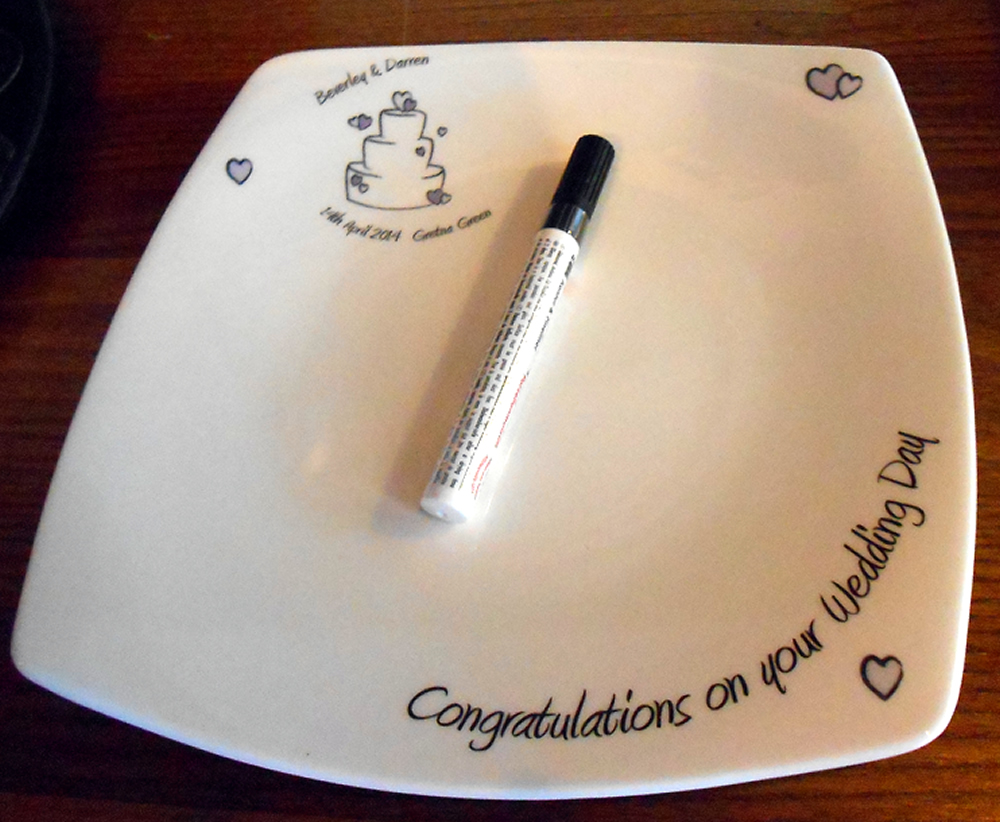 And what about these? (More importantly - why didn't we think of this before??) What a perfect way of ensuring everyone at your wedding gets a wee bit of cake! (Who didn't want to be able to eat their pudding out of a jar with a spoon when they were younger...?) There's even a wee lolly or two on offer...
We're really taken with these examples from couples who really got into the Gretna Green theme! There's even a wee anvil as a cake topper or cake table decoration and personalised Gretna Green number plates!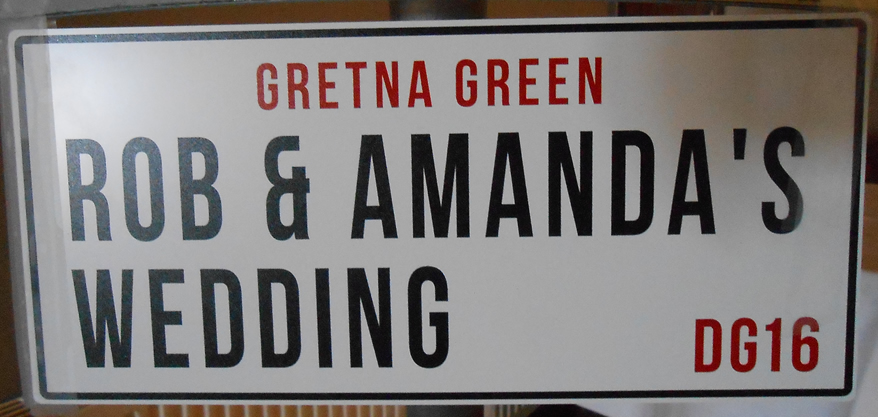 So much fun!
Did you have anything bespoke? We'd LOVE to hear about it...and see a wee photo or two! ;)