Posted by Ami Brough - January 13, 2014
We receive all sorts of queries here at Gretna Green Famous Blacksmith Shop and Smiths Hotel- some of the most common we answered in our recent blog on the myths of this mysterious and romantic place! However, as of late, a new question has been popular...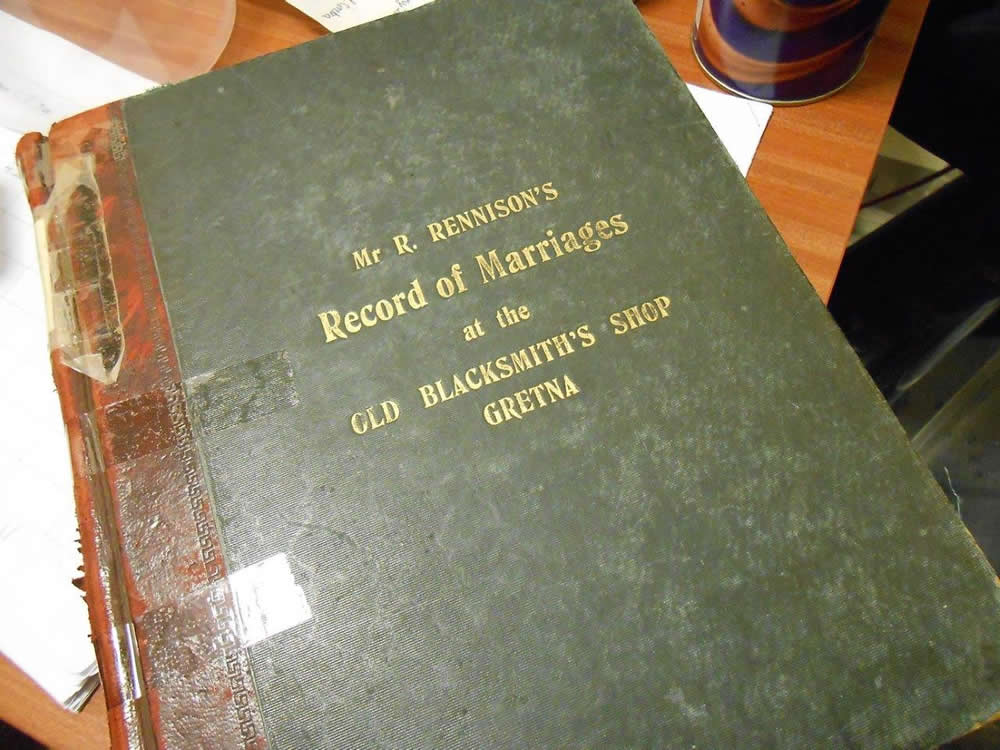 Quite a few of you wish to know what the waiting list for getting married at Gretna Green Famous Blacksmith Shop or Smiths Hotel is!
Well...
There isn't one! Yay (cue happy dance now)! But do let us expand on what we mean just a wee bit.....
Popular or iconic dates (such as Valentine's Day or New Year's Eve) DO get booked out very very quickly here at Gretna Green Famous Blacksmith Shop and Smiths Hotel ......in fact, we had enquiries for dates like these arrive in 2013 for potential 2015 weddings! If your heart IS set on getting married on one of these iconic days, booking quite far in advance may be necessary..... and is definitely a good idea!
Not to worry though.......often, there will be space especially if you're willing to make a few compromises (for example, changing to earlier or later in the day, having a smaller reception). Don't be put off - contact our wedding team here at Gretna Green even if you think you've left it too late!
Not fussed about when but know that you want to get married at Gretna Green Famous Blacksmiths Shop or Smiths Hotel? Have you considered a weekday wedding? Especially in shoulder months, these weekdays can be quite quiet......giving you heaps of choice over the time of day! Not to mention that mid-week weddings are occasionally on offer or free from weekend supplements!
Whether you're set on a particular date or are leaning more to getting married at Gretna Green, don't hesitate to ask about your 'wish list' dates .... More times than not, you will be able to have your cake and eat it too........or get both your dream wedding venue AND date.
Want more information? Please contact us on [email protected] or ring us on 01461 337007!