Posted by James McDonnell - August 21, 2023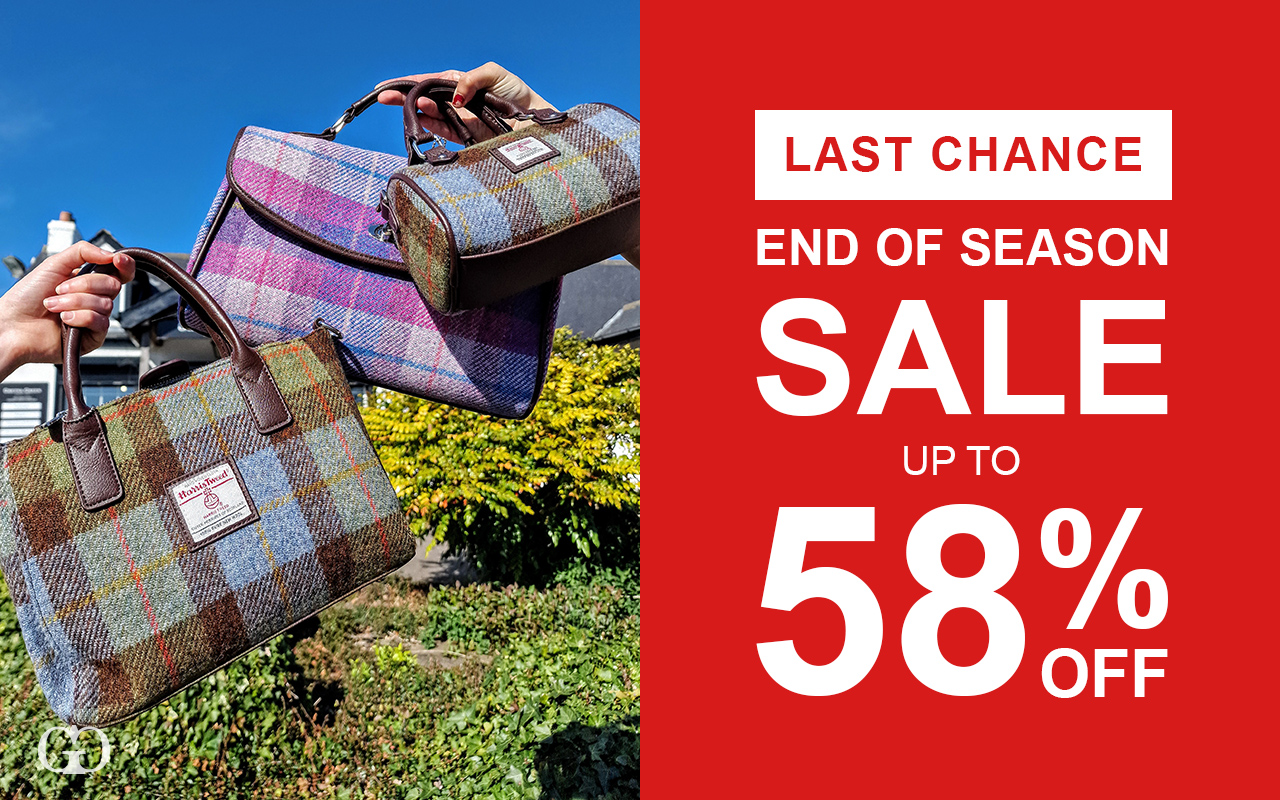 Don't miss out on the incredible opportunity to snag some amazing deals in our End of Season Sale! This is your last chance to enjoy remarkable discounts of up to 58% off on a wide array of exceptional brands and products. Whether you're a fashion enthusiast or simply looking to upgrade your wardrobe, we've got something for everyone!
The Best Deals on Our End of Season Sale
Indulge in style and savings with up to 40% off our renowned Barbour collection. Known for their timeless designs and impeccable craftsmanship, Barbour offers a range of outerwear and apparel that seamlessly blend fashion and functionality. This is your chance to add a touch of elegance to your wardrobe without breaking the bank!
For those who appreciate classic accessories, our Harris Tweed collection will be perfect for you! Our sale offers an exclusive 25% discount on our exquisite range of tweed products. Harris Tweed is a must-have for anyone seeking refined and enduring fashion choices, so we recommend browsing our collection now, before the sale ends!
In addition, our collection of Radley features a range of playful yet elegant handbags and accessories that effortlessly complement any outfit. Now 25% off, you can own a piece of Radley's signature charm at an unbeatable price!
As our End of Season Sale draws to a close, there's no better time to refresh your wardrobe. Our sale offers you the chance to revamp your fashion choices without straining your budget. With discounts of up to 58% off, including up to 40% off Barbour, 25% off Harris Tweed, and 25% off Radley, this is an opportunity you simply can't afford to miss. Hurry and seize the moment before these incredible deals vanish! Shop online here or come visit us at Gretna Green to shop in-person.