Posted by Ami Brough - July 10, 2014
Have you been to Smiths hotel to try Afternoon Tea? This scrumptious offering of tea, coffee, finger sandwiches, macaroons, banana bread, chocolate and more has been flying out the doors since it was added to the Smiths menu earlier this year...
This exciting venture has grown and we're thrilled to be able to share the latest development in this culinary tale...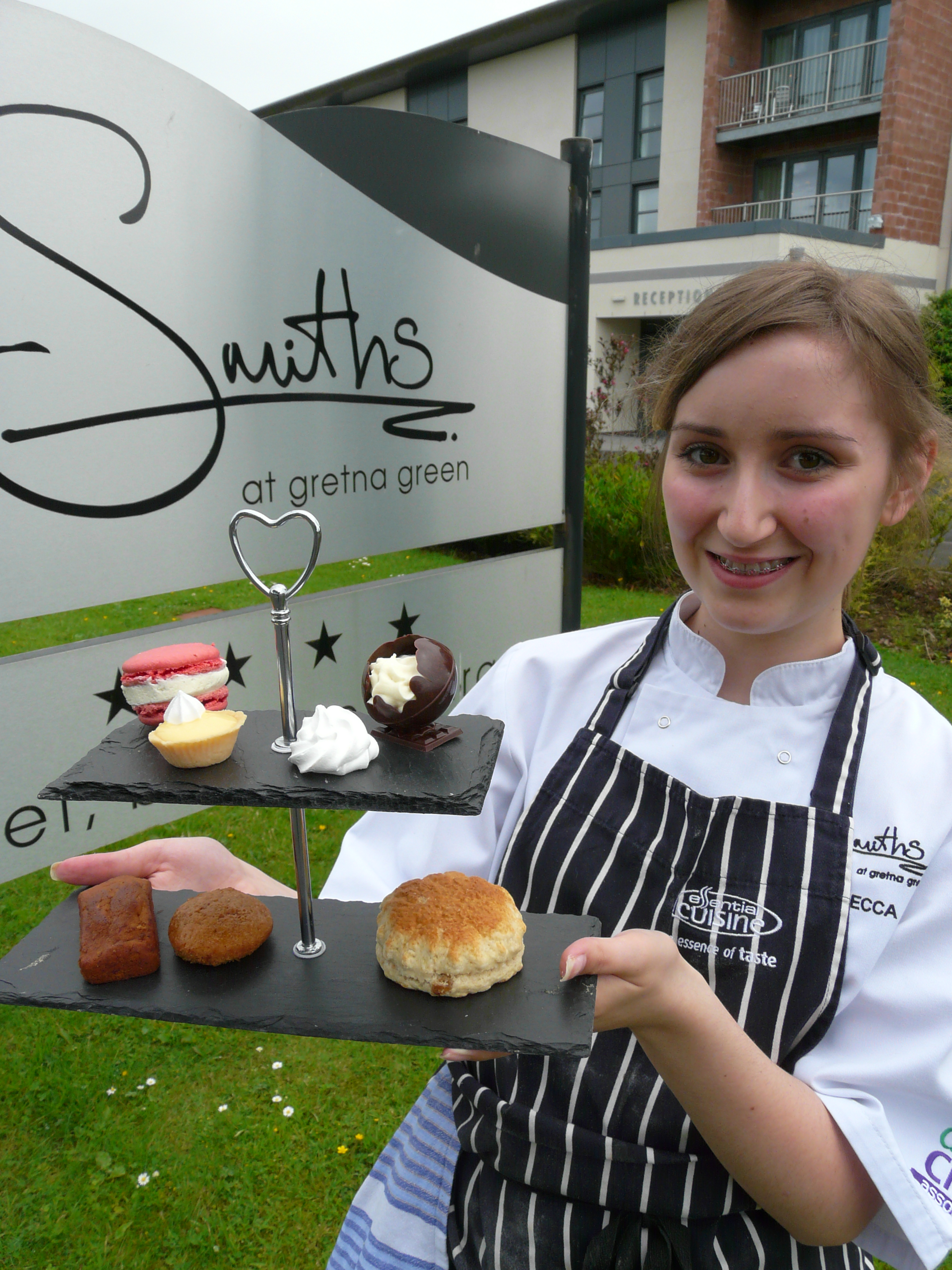 We're excited to be able to welcome back local Langholm schoolgirl Rebecca Hall who, as you may remember, first came to Smiths as part of the Rotary FutureChef competition a couple of months ago!
Rebecca excelled in the challenges presented by the Rotary competition, achieving several excellent results - and has now joined our kitchen team helping prepare the much-loved Smiths hotel afternoon tea!
Smiths hotel head chef Phil was impressed by Rebecca's ability to master new techniques and recently asked Rebecca to help cover busy weekends. Now, each weekend, Rebecca is found in the Smiths kitchen up to her elbows in flour and sugar, busily baking lemon tarts, carrot cakes, macaroons, banana bread and chocolate fondants!
The biggest challenge thus far in Rebecca's opinion? The timekeeping aspect required when baking in a professional kitchen - "at home you have all the time in the world, here you are working to a tight schedule with orders coming in all the time so you are kept on your toes!"
Inspired both by those in the Smiths kitchen and by celebrity chef Heston Blumenthal, and a love of chemistry and biology, Rebecca looks ready to take the culinary....well at least afternoon tea, world by storm!