Posted by Ami Brough - January 24, 2013
This week is Rabbie Burns Week and for many it's a time to think back and remember a great literary figure in Scotland while at the same time enjoying some delicious Haggis, Neeps and Tatties! Here in Gretna Green however, we've been spending some time at our local primary school where they've been learning more about Robert Burns' famous poems...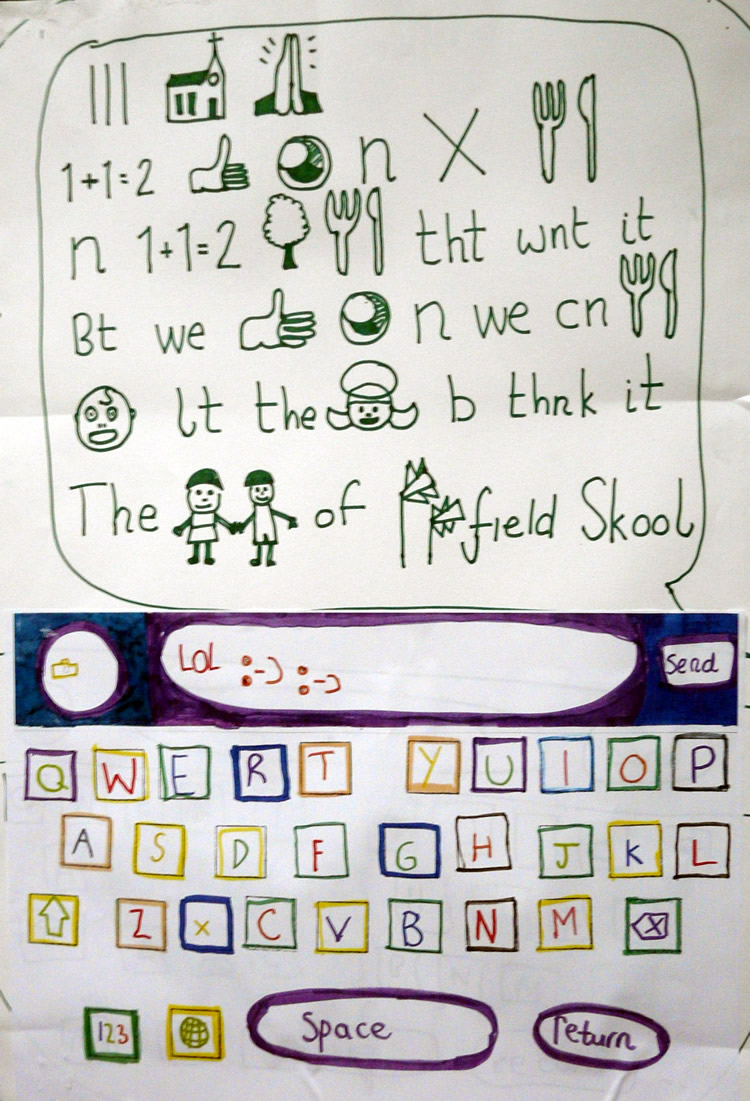 In true Gretna Green fashion, we've gone one step further and decided to bring Robert Burns into the 21st Century. Just like Gretna Green, we feel that Rabbie Burns not only had great historical roots but that he also belongs as much in our modern-day history as in our past... He was a great character and one which (if alive today) would no doubt embrace the fantastic technology (smart phones, i-pads etc.) we now have at our finger-tips. Working alongside the kids at Springfield Primary School to celebrate a special children's Burns Supper here at the Famous Blacksmiths Shop, we've 'translated' one of his most famous works into 'text message lingo'.

What a great way to embrace new technology and to reach out to the next generation! Engaging the children in this task was really easy and they bowled us over with their enthusiasm... In fact the children really made it their own, using emoticons, smiley faces and shortform language to replace the text. One of the pupils, 9 year old Aimee Conaghan said "I liked the way we could replace words and bits of words with pictures and letters on the smartphone".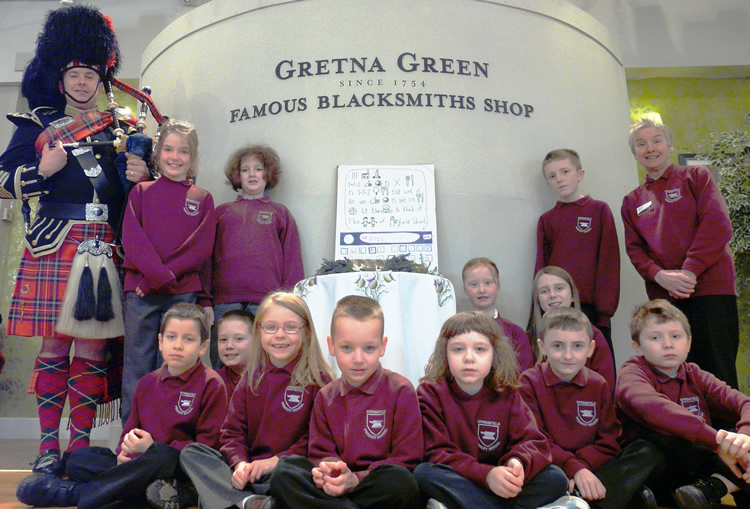 Can you guess what this famous Burns poem is (just for fun?)... Let us know what you think about this fabulous 'visual' Robert Burns poem...