Posted by James McDonnell - August 23, 2023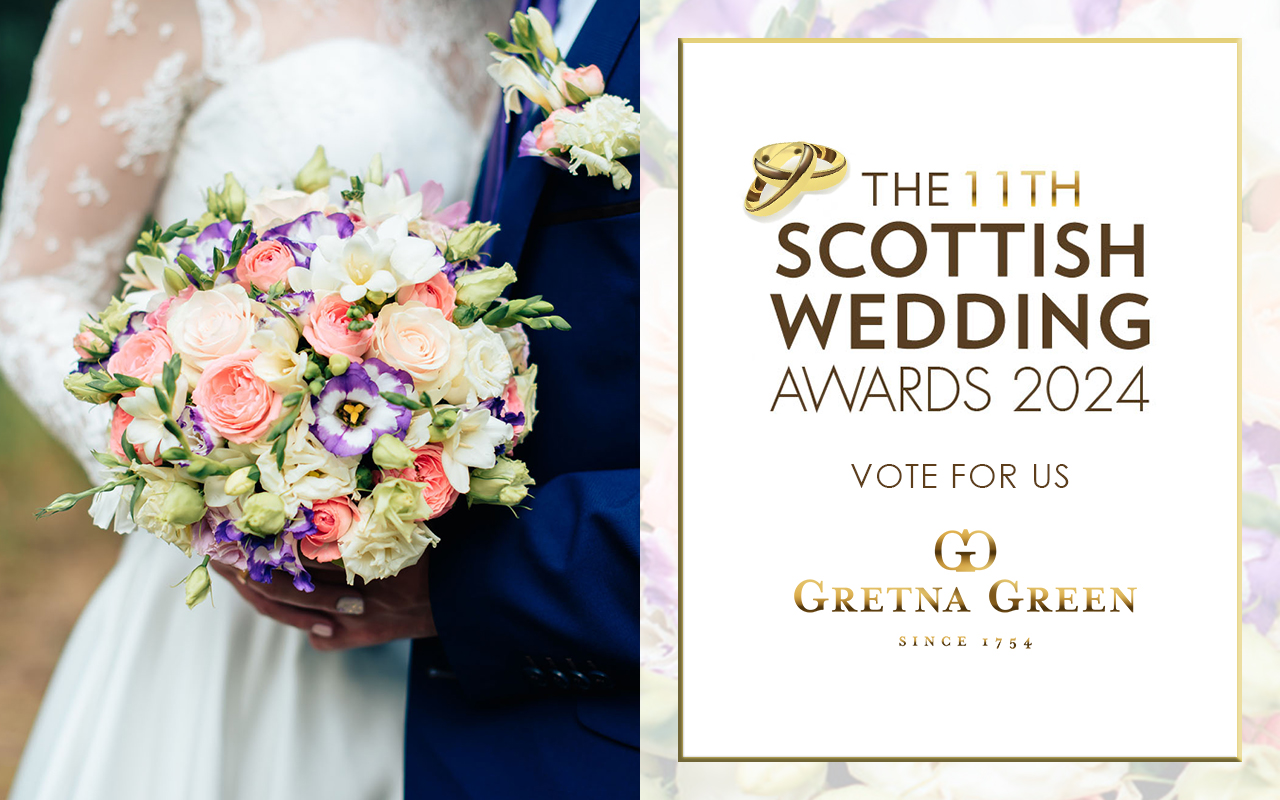 For those of you who tied the knot with your special someone upon our historic Blacksmiths anvil, you will no doubt have experienced the romantic, historic atmosphere of Gretna Green - the original home of romance in Scotland! And now, we hope that we can ask you for a big favour! With the Scottish Wedding Awards 2024 coming up, we really hope that you can help Gretna Green.
Cast Your Vote for Gretna Green
We would love to receive this years award for the Most Romantic Wedding Venue of the Year. We aim to make every wedding at Gretna Green truly magical, and we would be delighted to receive your vote, if, like us, you agree that Gretna Green is the true home of romance in Scotland.
By giving us your vote, you're ensuring Gretna Green stays in the hearts of people who haven't been here yet. You can be part of the story, part of what makes this place the original home of romantic weddings in Scotland.
So, as the Scottish Wedding Awards 2024 gets closer, we hope you'll take a moment to give us your vote. It's not just for us, but for all the future couples who'll come to start their own love stories together. Your support can help keep the magic of Gretna Green alive for years to come. To nominate us, simply click here and select the option "Romantic Wedding Venue of the Year".
If you're considering tying the knot at Gretna Green, we offer a variety of choices to accommodate your personal preferences. For those looking for an exclusive wedding for two, look no further than our Elopement Package. However, If you would prefer your special day to be a larger, more luxurious event, our Luxury Wedding Package will be the perfect choice, not to mention it's currently 20% off! To view all available wedding packages click here and plan your dream wedding today.