Posted by Administrator - August 14, 2019
Traditional Sweet Shop Favourites and Delicious Mackie's Ice Cream at the Foodhall, Gretna Green
Did you know the Foodhall at Gretna Green now has a Sweetie Shop with a huge variety of old, traditional sweet shop favourites? Plus, check out our fabulous range of Mackie's Ice Cream flavours – sure to make a delicious addition to your Gretna Green adventure!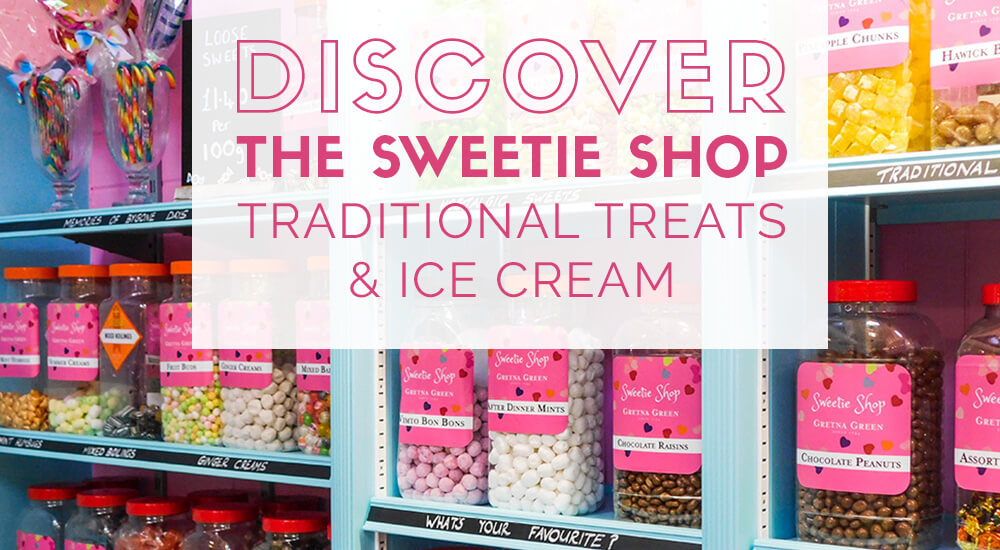 ---
The Sweetie Shop at Gretna Green
New for 2019! Sample our selection of traditional flavours at the Gretna Green Foodhall's very own Sweetie Shop, during your next visit. From Mint Humbugs to Sherbet Lemons and everything in-between, find all your classic favourites and discover new ones!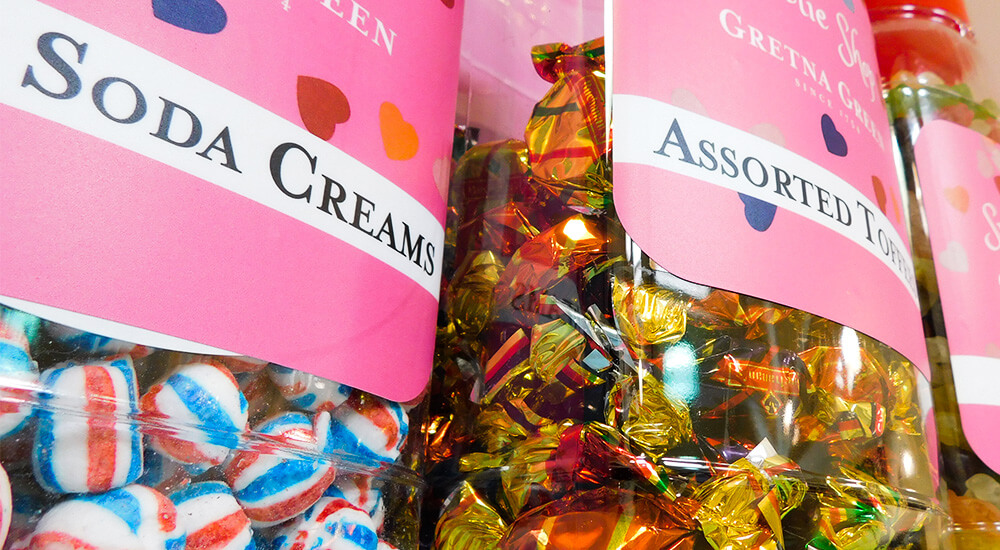 Step back in time as you stand at our vintage-inspired candy counter with a modern twist. Our Sweetie Shop has shelves packed full of jars containing sugary delights, perfect for kids and adults alike to choose a classic pick 'n' mix from! You'll feel like you've been whisked back, as you feast your eyes upon all our different flavours of hard-boiled sweets, bonbons, liquorice, sour candies and gummies. Or, if you're looking for something with a little more refined taste, be sure to check out our delicious range of chocolates and truffles. Select a few for a fantastic gift or an even better treat for yourself!
---
Mackie's Traditional Scottish Ice Cream
Why not treat yourself to a delicious Mackie's of Scotland ice cream during your next visit to the Famous Blacksmiths Shop? Enjoy the luxury of real Scottish ice cream, in a fun range of flavours.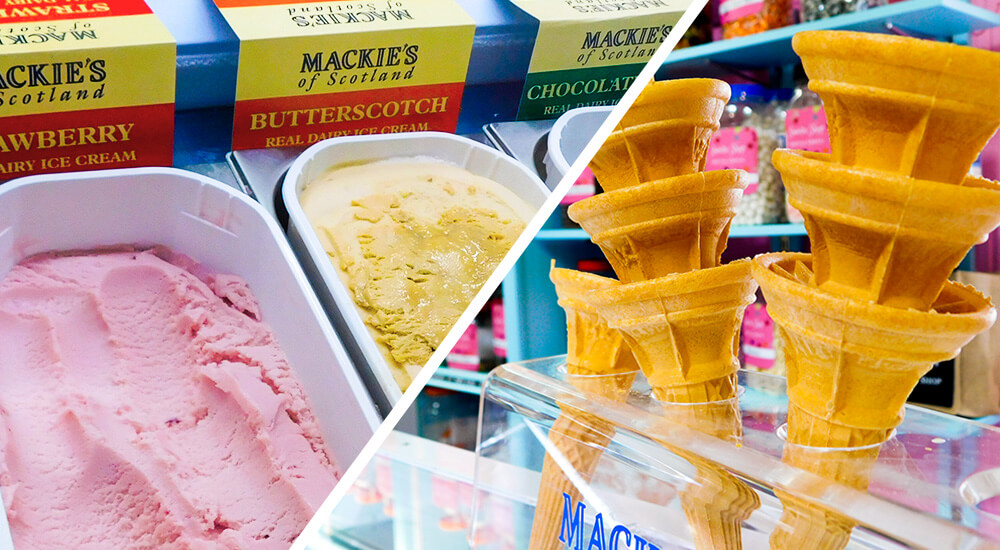 Created from whole milk and fresh cream on a 1600-acre, family-owned farm in Aberdeenshire, Scotland, Mackie's ice cream comes in several tasty flavours, including chocolate, vanilla, honeycomb and caramel, to name a few. Enjoy a cone or tub of soft, frozen delight, and why not sit outside in our Sculpture Garden or Courtyard with your ice cream in the Scottish sunshine?
---
Other Treats at the Foodhall
As well as our new Sweetie Shop, we also have all your Scottish food and drink favourites. Explore our huge range of Irn Bru, Walkers shortbread, Highland Maid fudge, Gretna Green chocolate and more! Or why not grab a Tunnock's goodies hamper? A wonderful gift for those back home.
If you're not so keen on candy but still have a sweet tooth, be sure to check out our enormous selection of spreadable confectionery. Discover the incredibly unique tastes of Gretna Green marmalade infused with gin and whisky, as well as our classic collections of Mrs Bridges fruits jams – perfect for breakfast!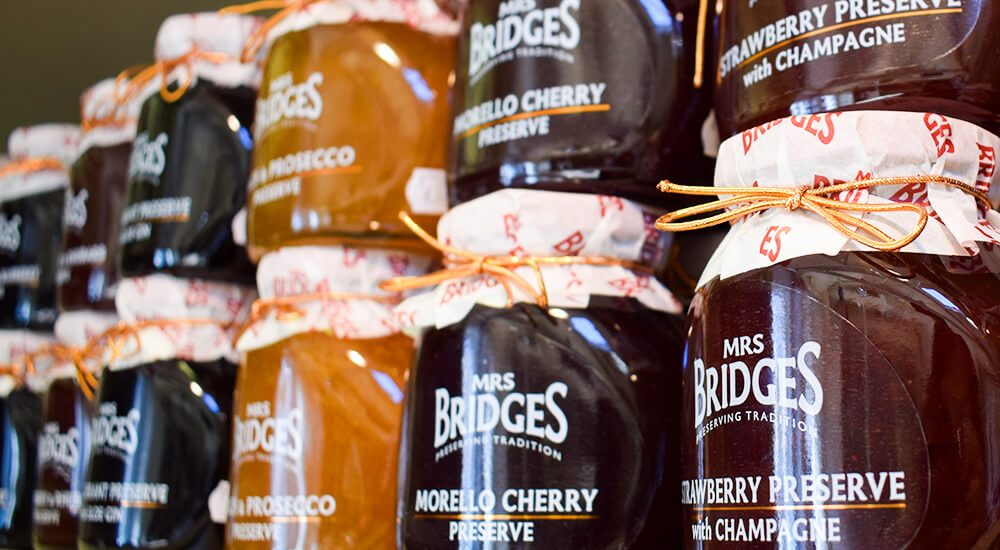 ---
If you're looking for a brilliant couple, family and pet-friendly day out, the Famous Blacksmiths Shop is the place to go. As well as our Sweetie Shop, we have plenty other things to do and see, including our Famous Blacksmiths Shop Museum, children's play park and our very own Courtship Maze!
So, plan your Gretna Green adventure today and visit us, just off the M6 and M74 on the Scottish border – your first and last stop in Scotland!