Posted by Ami Brough - March 15, 2019
Smiths Hotel, Gretna Green offers a welcoming pit-stop to the Doddie 500 cycle team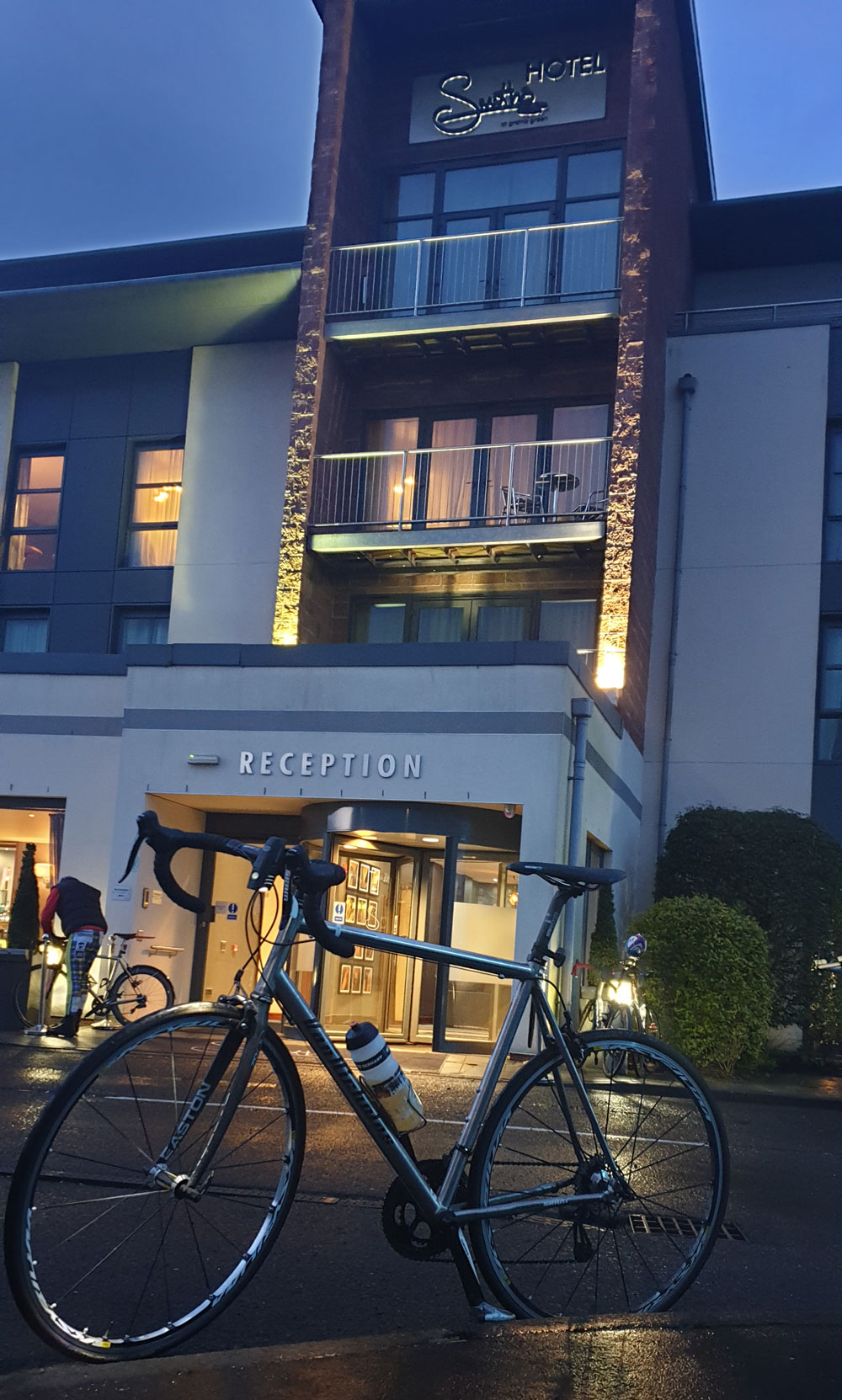 In the early hours of this morning, Friday 15th March 2019, we were proud to host Rob Wainwright and Mark Beaumont (and their team), along with our Chairman Alasdair Houston, as Rob and Mark continued their charity bike ride – Doddie 500 - from Murrayfield to Twickenham; at our 4-star Smiths Hotel, Gretna Green.
Rob, the former Scotland Rugby cap and his record-breaking long-distance cyclist team mate Mark, are cycling with the Calcutta Cup Rugby match ball from Murrayfield to Twickenham on the 14th, 15th and 16th of March; in support of the My Name'5 Doddie Foundation – a charitable foundation which is working to support research for the cure for Motor Neurone Disease.
What is Doddie?
Founded by another former Scotland Rugby cap, Doddie Weir, after he was diagnosed with Motor Neurone Disease himself, in 2017, the drive of the My Name'5 Doddie foundation is and always has been, "to help fellow sufferers and seek ways to further research into this, as yet, incurable disease" – www.myname5doddie.co.uk.
The Doddie 500 team were joined by our Gretna Green Ltd Chairman, Alasdair Houston for a portion of their cycle to Smiths Hotel and from the Hotel onwards south; with a pit-stop at Smiths for warm porridge, bacon rolls and some cosy space to dry off and recuperate after their long cycle through the night from Edinburgh. They will arrive at Twickenham ahead of the Scotland vs England, Six Nations Rugby Final Match on Saturday 16th March; kicking off at 5pm.
"MND is a horrific disease that's had too little research. When it strikes a friend, and a man like Doddie Weir who is dealing with it with such energy and resilience, it's humbling. None of us knows what's 'round the corner.' I simply wanted to continue to help the fund, following the donation of a prize Aberdeen Angus heifer last autumn, and was delighted to be able to offer Smiths as a pit-stop breakfast and then ride with the guys for part of their epic journey and raise funds in the process. A little bit of pain on the bike is nothing compared to the suffering of those who MND picks on." – Alasdair Houston
Wainwright's inspiration for the Doddie 500, comes from his personal friendship with Weir – "I am challenging my body while I still can, inspired by the spirit of an old friend for whom such challenges may now be in the past, but who fights MND with a fortitude I can only aspire to." – Rob Wainwright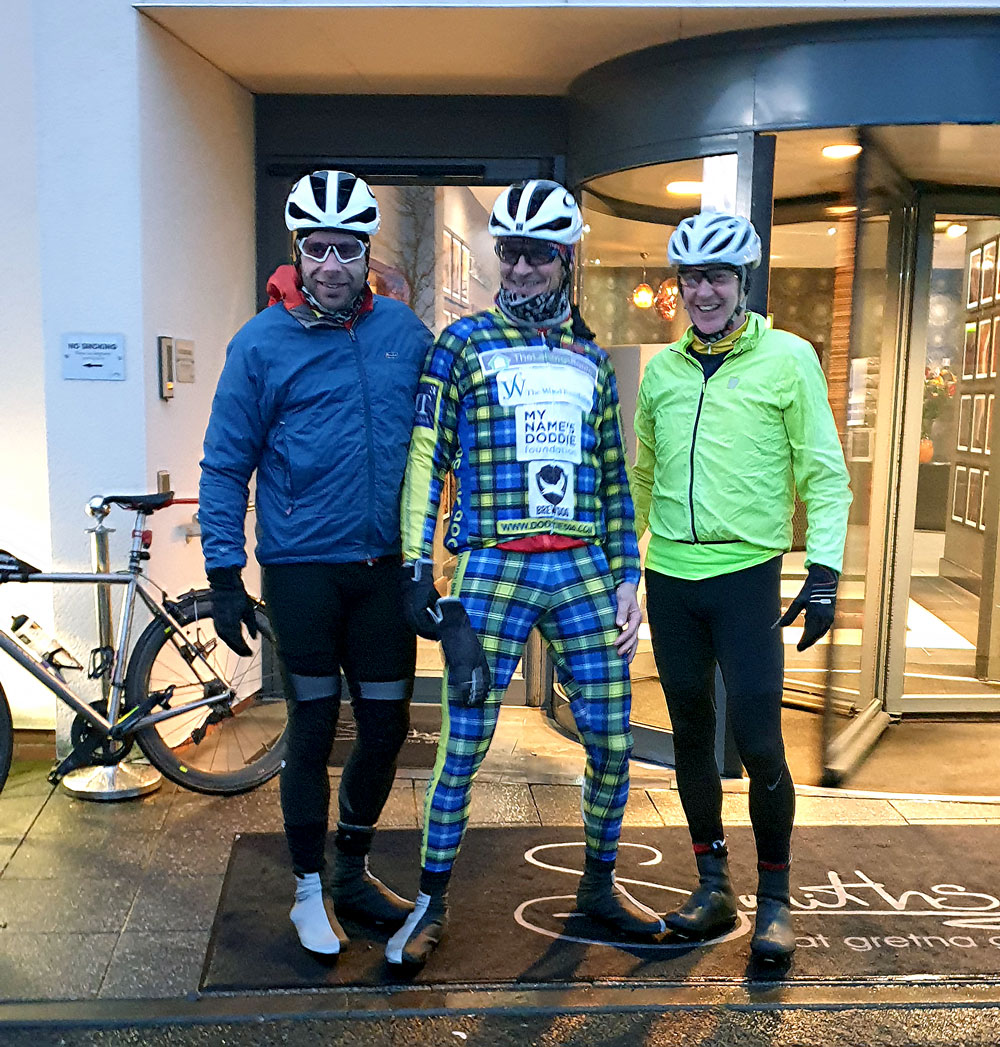 Left to Right: Mark Beaumont, Rob Wainwright, Alasdair Houston
How can I get involved?
The team are hoping to raise $63,433.80 with their 48-hour, 500-mile cycle ride and as of Friday morning, they were 97% to target! If you would like to help them reach their $63,433.80 goal, to help fight MND, you can do so by clicking here: https://uk.virginmoneygiving.com/Doddie500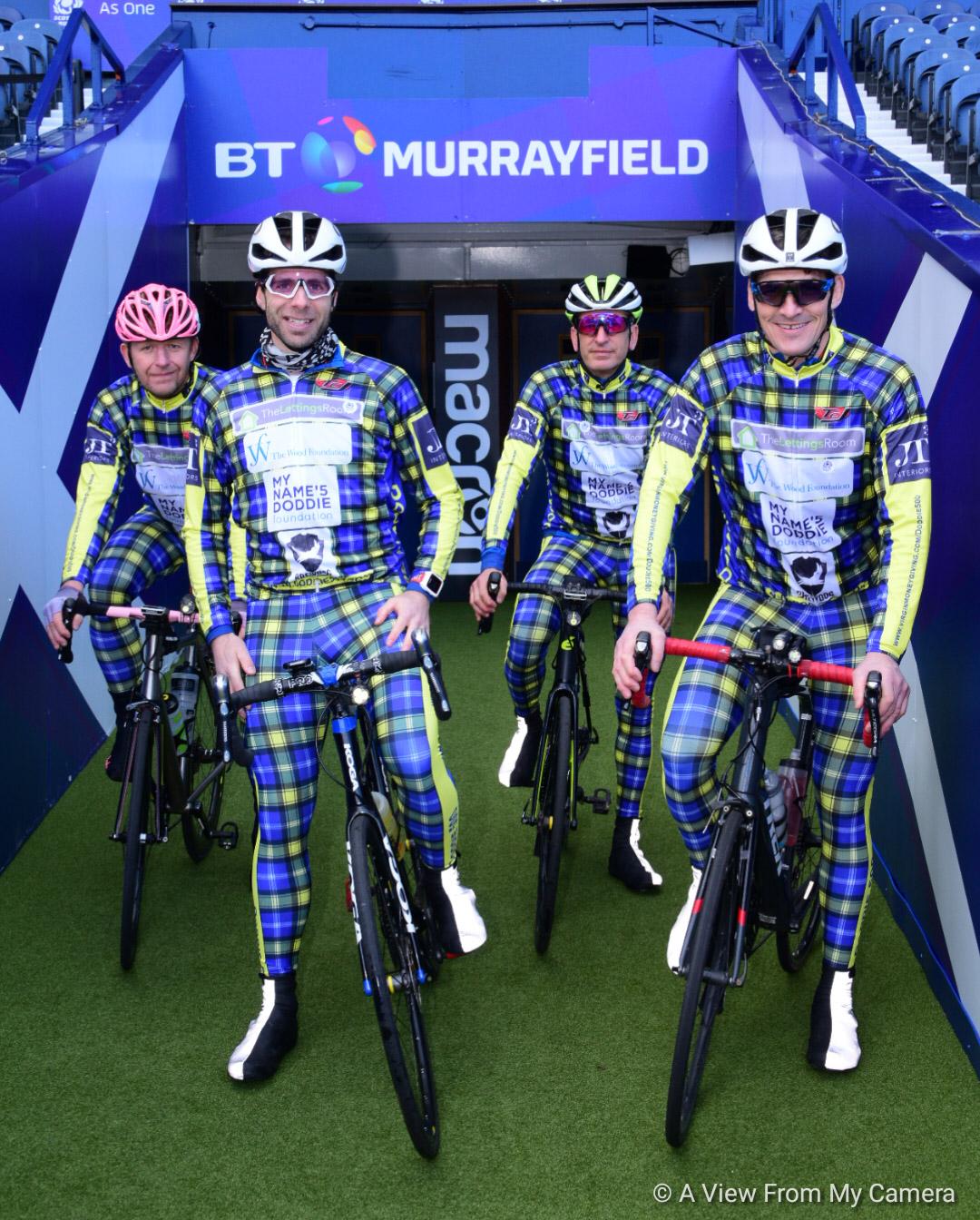 Image Credit: A View From My Camera - Twitter: @viewfromcamera
100% of the funds raised will go to the My Name'5 Doddie Foundation for MND research!
If you want to cycle with Rob and Mark you can see their journey here: https://www.doddie500.com/get-involved
While they might "after the first 40 miles", be applying the "pirate code" and they "also guarantee that the quality of our chat will decline dramatically over the course of 2 days", they be very grateful for your support as they continue their journey to Twickenham!
Here at Gretna Green, we wish Rob, Mark and all their team the very best of luck and good weather, as they power-on their 500 miles throughout Friday and Saturday!
#doddie500 #myname5doddie #motorneuronedisease #getonyourbiketofightmnd #smithshotelgretnagreen #murrayfieldtotwickenham
March 14th – 16th 2019