Posted by Ami Brough - May 05, 2017
Have you heard friends or colleagues speaking about something called a Quaich recently? Never heard of it or perhaps you're not quite following what they're talking about?
Here at Gretna Green Famous Blacksmiths Shop, we hope to be able to share a little light on the subject ... all in the name of friendship and our favourite Scottish drinking cup of course!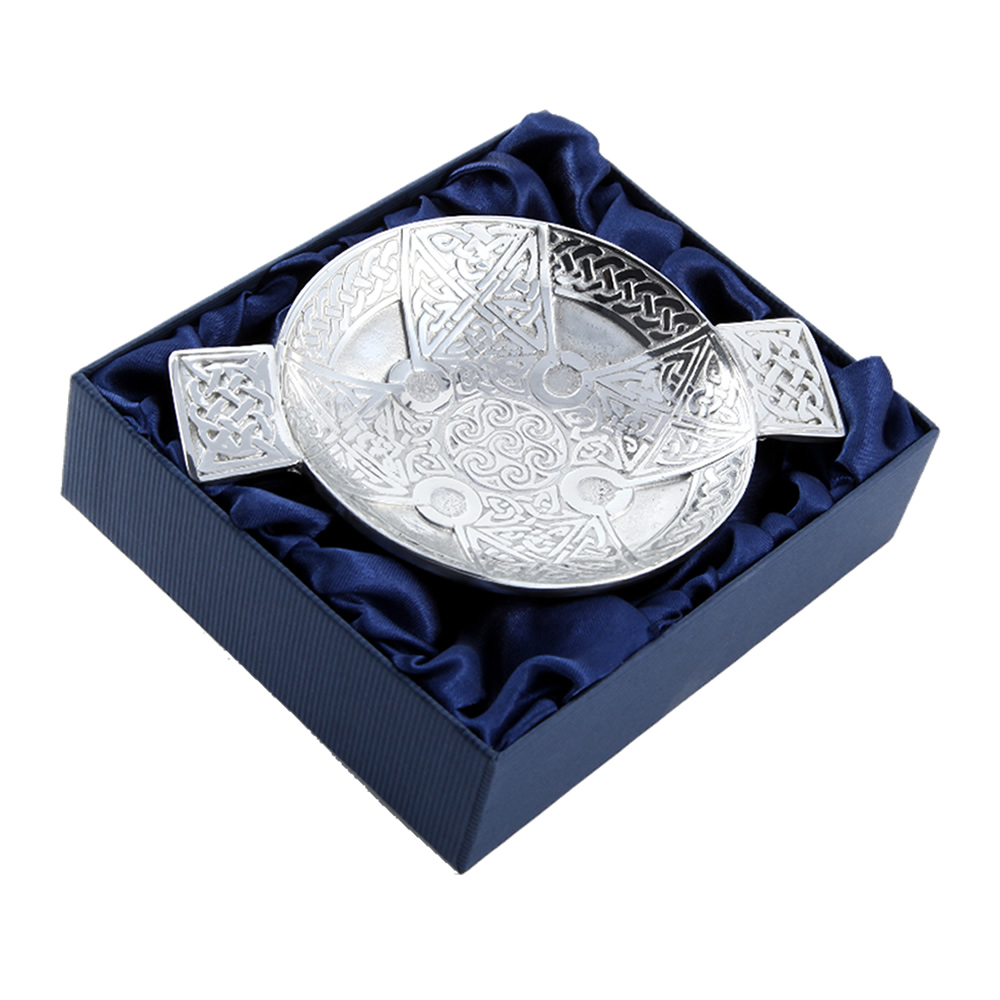 History of the Quaich
A 'Quaich' is a traditional Scottish drinking cup/bowl with two handles on opposite sides which would have been traditionally carved from wood. These traditional drinking cups were used to offer a guest a wee dram as a welcome or a farewell. These Scottish cups of friendship have been used since the 17th century ... with no link to any other known European drinking cup, it's most definitely 'home grown' Scottish!
The earliest Quaichs were carved from a single piece of wood with the handles (also known as lugs) sometimes coated in silver .... providing a very handy place for engraving the initials of the owner! Pewter Quaichs gained popularity soon after quickly becoming fancy enough to be used by the most fashionable of society ... including, as rumour has it, the armies of Bonnie Prince Charlie on their march south in 1745...
The word 'Quaich' comes from the Gaelic word 'cuach' meaning cup. The most straightforward pronounciation would be 'quake' but in Scotland we actually pronounce the 'ch' in the same manner as we would for the word 'loch'.
Scotland's Cup of Friendship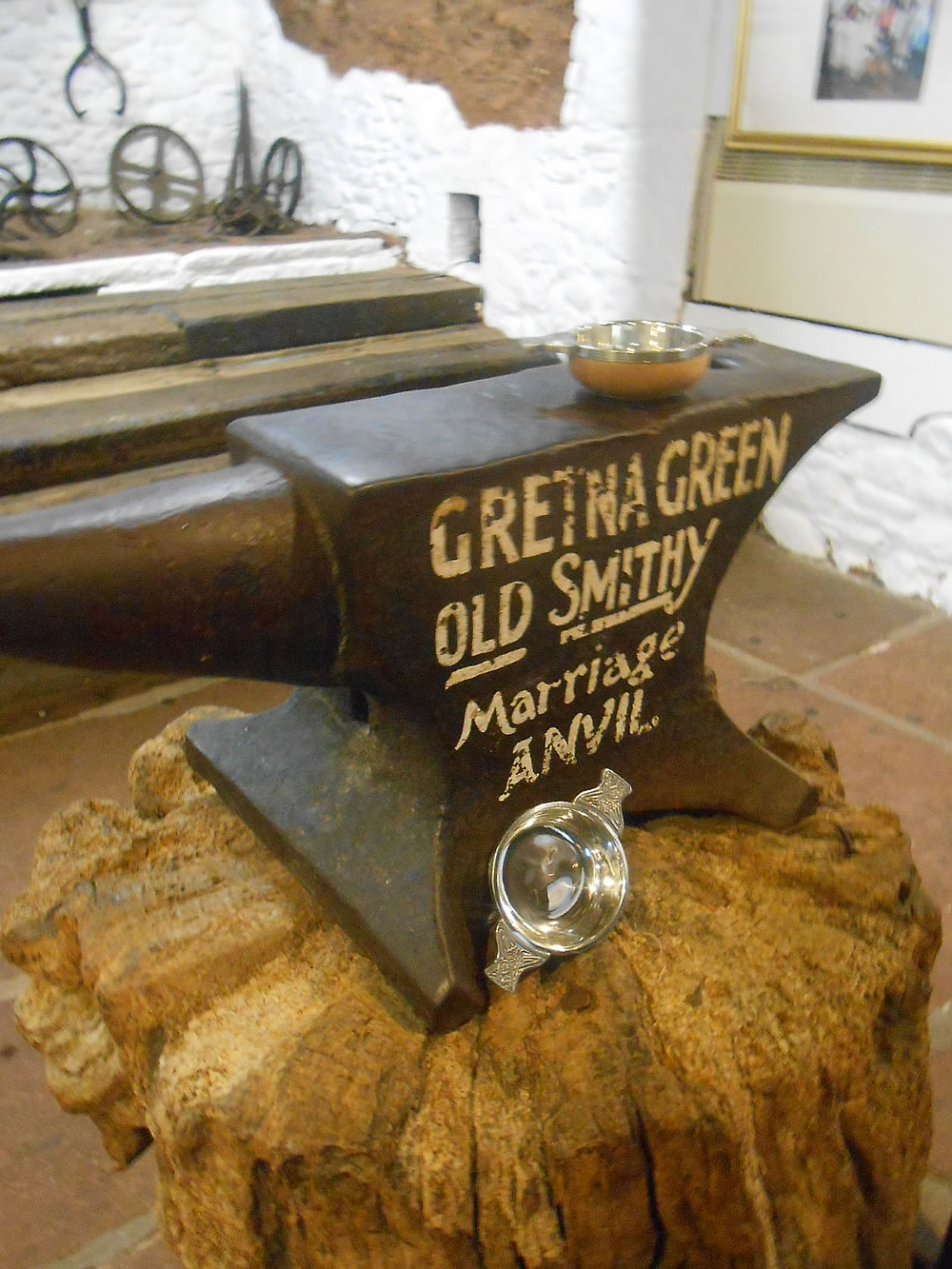 The design of the Quaich made it ideal for sharing. The two handles represented the underlying trust between giver and receiver - a Quaich should always be offered so that the receiver can hold both handles, making it impossible for the drinker to use any weapons!

More recently Quaichs have been used as Scottish gifts or favours at weddings and special occasions such as anniversaries or baptisms having come to symbolise shared love, friendship and respect. More recently this wee cup become trendy with a special place in the hearts of many - now highly popular as gifts to be given to visitors, key speakers at conferences, retirements and more.
Quaichs at Gretna Green
We've got a lovely selection of Quaichs available here at Gretna Green - bring the friendly message of the Quaich into your home as the perfect Scotish souvenir!
Our Pewtermill Quaichs are some of our favourites. Available in 3" and 5" sizes, these handcrafted Quaichs are made in Scotland using traditional celtic designs ... the 3" mini Quaichs really do make lovely wedding favours!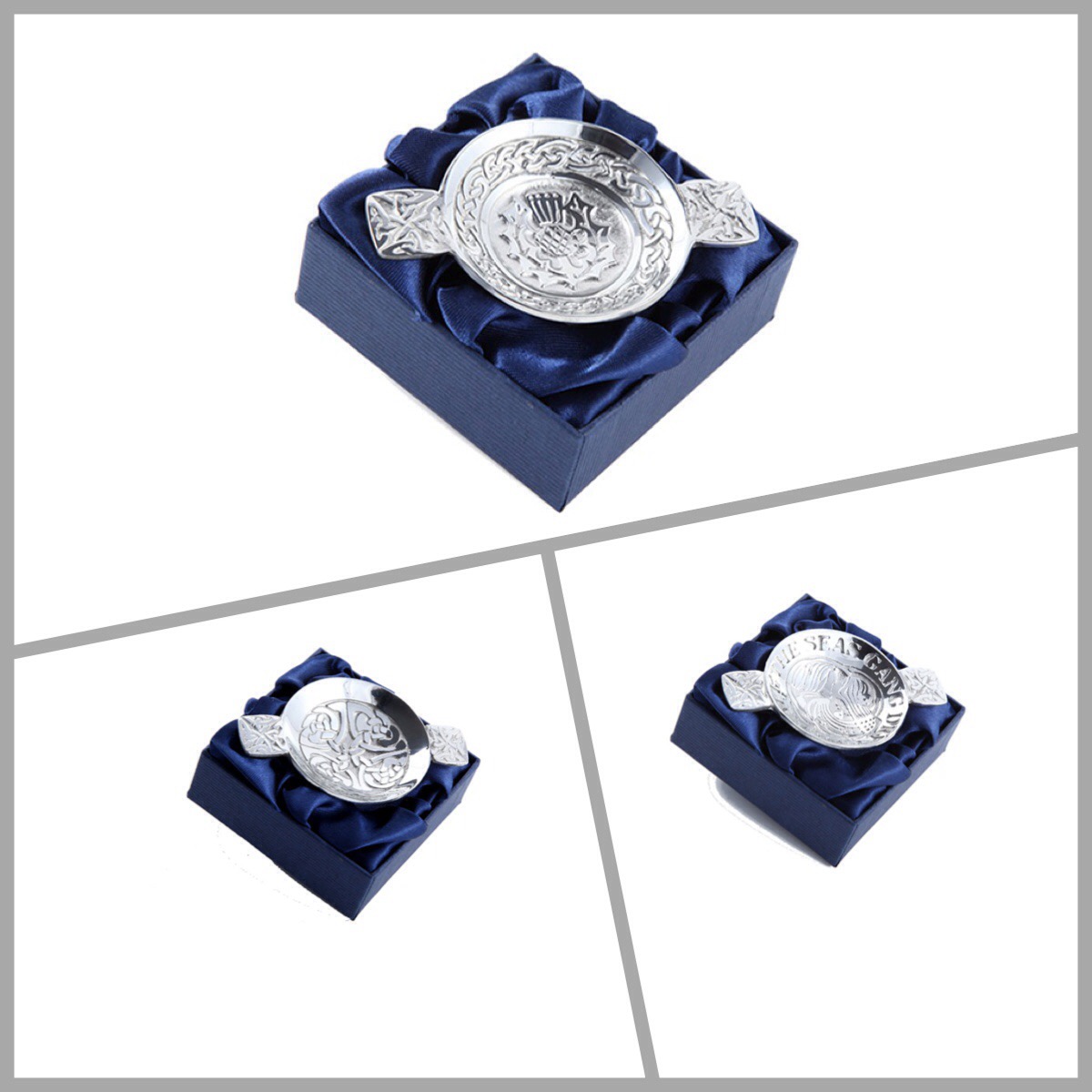 Hosting a gathering or need a gift to give to special visitors? Quaichs are ideal Scottish gifts whatever the occasion! Need helping finding the perfect Quaich? Give us a call on 01461 338441 or see our entire range of Scottish Quaichs here!