Posted by Ami Brough - January 11, 2017
Was there something sparkly under the tree? Or perhaps you started off the New Year with an exciting new adventure? Firstly, let us all here at Gretna Green say congratulations! You're engaged - what an exciting time!
Now...where to start? There's so much choice out there these days - it really can be quite overwhelming! You've come to the right place - we know a thing or two about planning the perfect romance-filled wedding here in Gretna Green!
We've had a quick word with our wonderful wedding teams in Smiths at Gretna Green, Greens at Gretna and Gretna Hall to help you get your wedding planning off to the very best start possible...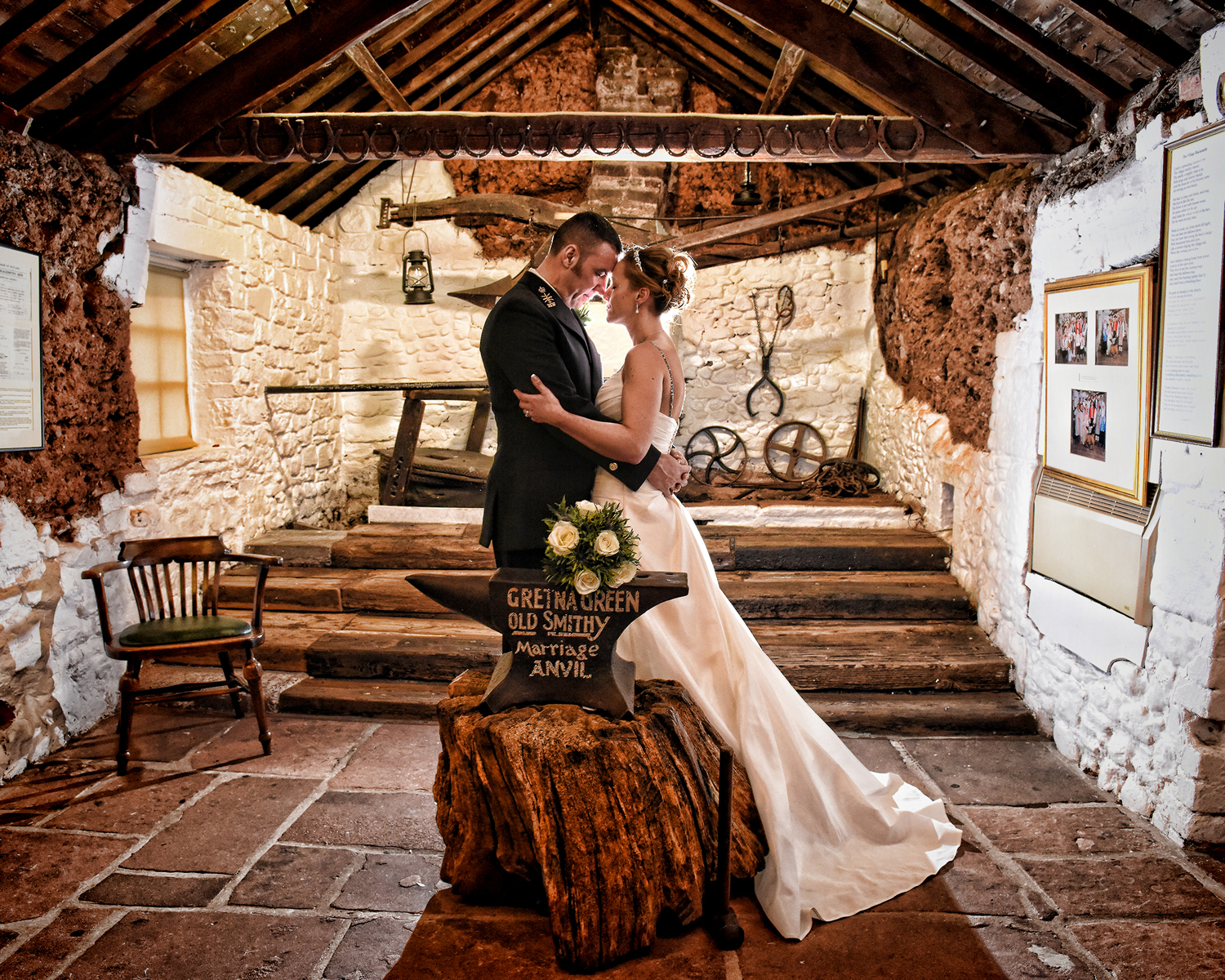 Top 10 tips for your perfect (Gretna Green) wedding:
1. Research your venue and chat to the wedding planner and ask for suggestions. Look through the package options to create a wish list with those 'must-have' items to discuss when you call.
2. Decide on your budget and style of wedding prior to contacting your venue.
3. Decide on the season you would like to marry and consider the key guests you would like to attend. From the Famous Blacksmiths Shop to Smiths Hotel, the Water Gardens at Greens at Gretna or even the Coach House at Gretna Hall Hotel, we have diaries of many venues to hand and can check timings and availability straight away. Having an idea of the size of your wedding and a date in mind means we can give you an estimate of costs right away too.
4. Give as many details as you can - date, number of guests, type of package (ceremony only or inclusive package), time of day you would like to get married, which hotel, would you like to stay over? The more we know about you and how you've envisioned your day, the better our recommendations on venues, receptions, photography and more for your perfect Gretna Green wedding can be.
5. If your venue doesn't meet your budget, ask if they have out of season discounts that could meet your budget. Don't forget to check for wedding offers too!
6. Have a piece of paper & a pen with you when ringing us - we can give out a lot of information over the phone such as contact numbers, prices, timings and more. Jotting it down and keeping it in a safe place means it will be all to hand when you do more wedding planning another time!
7. Ensure you understand the legal paperwork required and the timescales involved - ring the registration office for advice with paperwork and make sure you have the required documentation ready.
8. Decide on guest list and stick with this - couples are sometimes tempted to add guests as they go and your venue may not be able to cope with this.
9. Read your confirmation letter carefully after booking to make sure everything is correct - and let us know if anything changes or needs changing.
10. On the day relax and enjoy! Don't worry about the guests - focus on your day - put your trust in your wedding planner and enjoy this special time knowing you're in safe hands!
Don't hesitate to get in touch at any time if you've got questions. From ageless Gretna Green elopements in the romantic setting of the Famous Blacksmiths Shop to a quaint reception held in the Old Toll Bar or a contemporary wedding in the Courtyard at Gretna Hall, our talented team of wedding planners has seen and planned it all!
Give us a call on +44 1461 336001 or drop us a line here.
PS...Make sure to follow our Facebook page too - a fabulous source of inspiration and help from the wedding experts at Gretna Green and our family of brides/grooms too!