Posted by Ami Brough - August 23, 2017
Save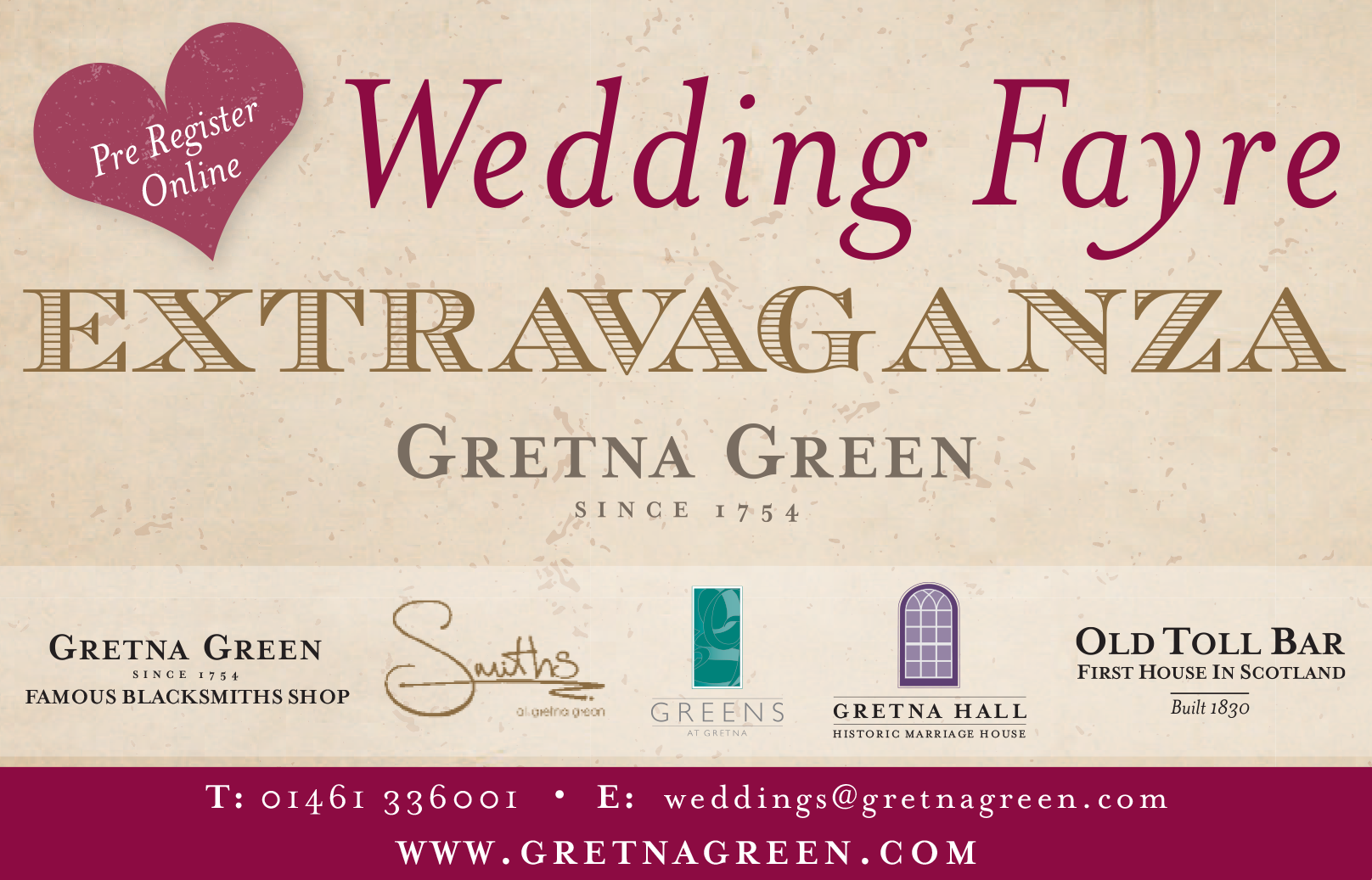 We had such a wonderful response to our first ever Wedding Fayre Extravaganza this past March (2017) that we're doing it all over again!
We're so excited to see everyone back again that we're busy putting the first touches in place for our Wedding Fayre Extravaganza 2018… so make sure to pop it in your diary now!
Where:
Famous Blacksmiths Shop
Gretna Hall
Smiths at Gretna Green
Greens at Gretna
The Old Toll Bar
When:
Sunday 18th March – time to be confirmed
Combining Gretna Green Famous Blacksmiths Shop, Gretna Hall, Smiths Hotel, Greens at Gretna and the Old Toll Bar, our wedding fayre format is the perfect way to see all the romance, inspiration, wedding venues and more that Gretna Green/Gretna has to offer. Make a day of it … all our venues will be open plus you'll get to spend the afternoon in one of the most romantic spots!
All our lovely wedding co-ordinators will be on hand during the day to help you with any questions you have about our surrounding wedding venues. Not only that, you can also see for yourself our full range of accommodation.
Imagine your Gretna Green wedding ...
Get inspired! We'll be sharing some fabulous ideas for your wedding reception from themes and designs to those extra touches which all your guests will be talking about for days! Of course we'll have suppliers on hand to answer any questions plus a few on-the-day surprises!
Of course, no visit would be complete without a wander through the history-filled Famous Blacksmiths Shop … touch the Famous Anvil for good luck, browse our shops for great gift ideas for your wedding party and more! Why not stop by our Wall of Love and perhaps even leave a lovelock!
Make it a family affair! Why not bring your friends and family - it's sure to be a great day out! And don't forget - for the very latest, make sure to keep in touch with our Facebook group! We'll be sharing updates through the year and of course, it's a great way to leave questions with other couples for ideas and suggestions!
See you on the 18th March 2018!