Posted by Ami Brough - October 15, 2015
Have you visited Gretna Green lately? Noticed anything new....especially next to our Courtship Maze? We've had a very exciting month here welcoming two new sculptures including the world's Biggest Thistle and our very own wall of LOVE!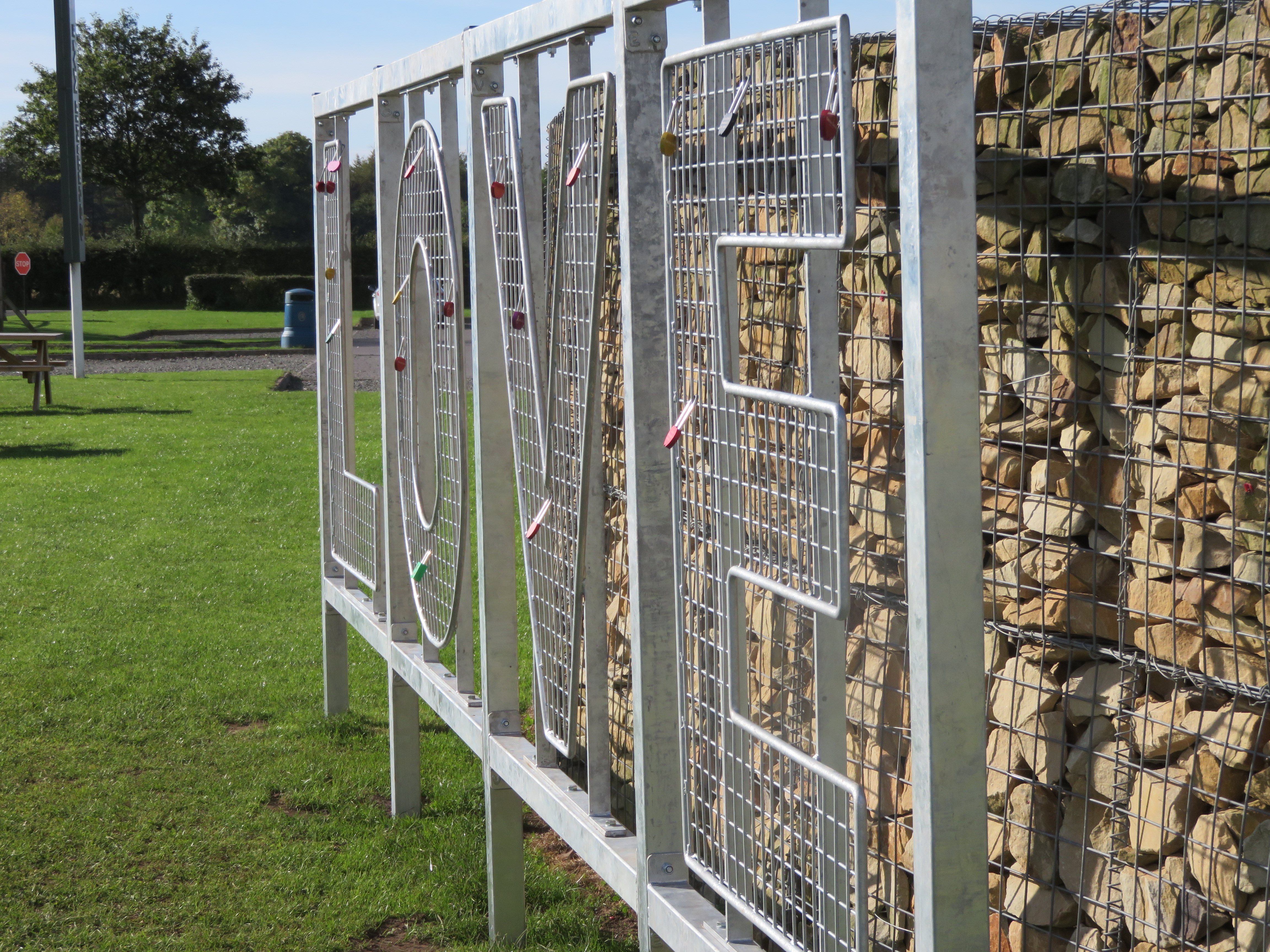 We've had lovelocks appearing here at Gretna Green since May and we're super excited to see them begin to outgrow the space on our Courtship Maze. So many of our couples have left their love locked in Gretna Green that we needed more space!
And voilà ....a giant wall of LOVE to be able to welcome even more! This 6x20 foot sculpture, commissioned especially for us from the same artist as the thistle (ArtFe), was officially opened as part of a special event celebrating 130 years since Hugh Mackie first opened the Famous Blacksmiths Shop to visit back in 1885!
The Love wall has heaps of nooks and crannies to attach your lovelock to and we're hoping that this new space will continue to draw couples to come and leave their lovelock! Where is it you ask? Just beside our Courtship maze. We're super excited to see the LOVE wall already starting to fill with colourful lovelocks...don't worry if you've already attached a lovelock here in Gretna Green....all of our lovelocks which have already been attached will remain put forever!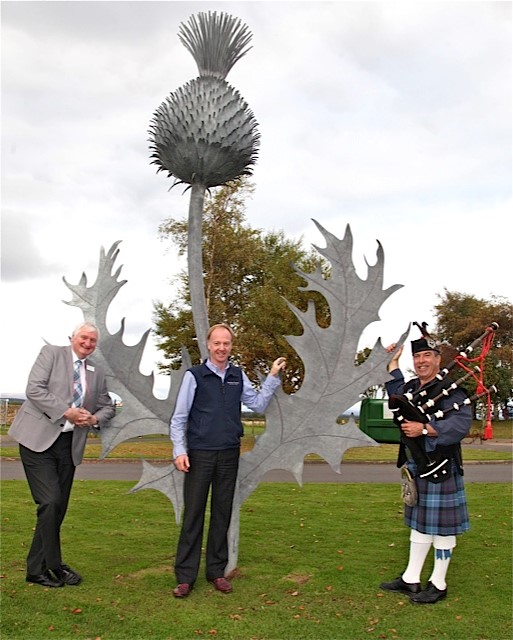 And what about the thistle? The giant thistle was originally created for the Royal Highland Show where our chairman Alasdair spotted it; it now lives next to the entrance to the visitor carpark....this iconic Scottish symbol is perfect as a backdrop for a family or group photo to share with family or friends....where else can you get a wee photo with a giant Thistle?
Remember to send us a wee selfie when you come to visit the World's Largest Thistle or to add a lock to our Love Wall....share them with us via Facebook (Gretna Green Famous Blacksmiths Shop) or tag us in on Instagram (#GretnaGreen1754)!
PS....fancy getting your very own Gretna Green lovelock to add? Here's how....
1. Get your very own personalised Gretna Green Lovelock sent direct to you!
2. Buy online from our website for postage anywhere in the world to be personalised by you.
3. Buy onsite when you visit Gretna Green (for sale in our Whisky & Gifts Shop) where you can personalise them in the traditional romantic way using a Sharpie Pen.