Posted by Ami Brough - January 14, 2014
Meet Sophie Lytollis....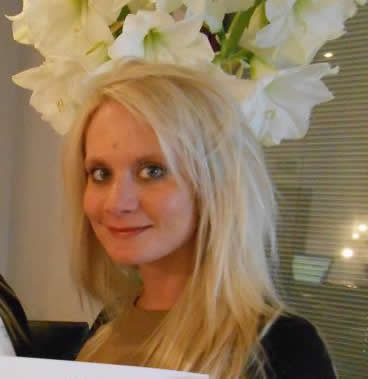 Sophie came to Smiths Hotel six years ago after spending some time travelling (Down Under we believe - lucky duck!). Starting in Reception, she soon moved over to the Wedding Bureau, and then into her current position several years ago. We recently caught up with Sophie recently to have a chat a day in the life of the Wedding Bureau.
Sophie's day begins bright and early......arriving at Smiths Hotel for 8! Once in the office, she's answering emails and phone calls until heading to a daily meeting at 10 to discuss the activities planned for the day. Typically her day in the Wedding Bureau then revolves around varying office duties - taking bookings, processing payments, sending confirmations, booking suppliers for wedding packages, take tours of the hotel facilities and rooms for anyone visiting as part of wedding enquiry, and (of course), looking after in-house wedding parties!
Phew! That's bound to be a busy day!
Although the team works with varying wedding venues nearby, they are based right here in the luxurious 4-star Smiths Hotel! Couldn't be much more convenient for anyone staying in Smiths Hotel to pop down and have a chat with their wedding coordinator!
Sophie's favourite party of her job? Looking after the brides who come to Gretna Green! She feels privileged to be part of the big day and enjoys being involved from the start of the wedding planning journey! How lovely! Working with the couples who get married here in Gretna Green also inspires the entire Wedding Bureau team .... knowing that they are helping to make someone's day special! (Awww.....who doesn't love a feel-good story??)
We ended our chat with Sophie with a question - what would a wedding coordinator's advice for having the "perfect" wedding be? "Know your budget (and stick to it), enjoy the planning, and remember why you're getting married (focus on what you want rather than what family or friends expect)."
Has anyone worked with Sophie to plan their wedding? Tell us about your experience .... or the plans that you've made! What are YOUR recommendations for the "dream wedding"?