Posted by Ami Brough - December 11, 2012
Last week we had a very special visit by the daughter of a couple who were married right here in our Famous Blacksmiths Shop 76 years ago... And she had a present for us! Here's the background story of this unique visit...
In 1936, Stan and Mary Rayson were married in Gretna Green's Famous Blacksmiths Shop. Stan, an ex Royal Engineer in WW2, was demobbed to Longtown, where Mary also lived, to work in the Army depot. A story of pure romance, they were brought together after a chance meeting at a farm and the romance blossomed from there!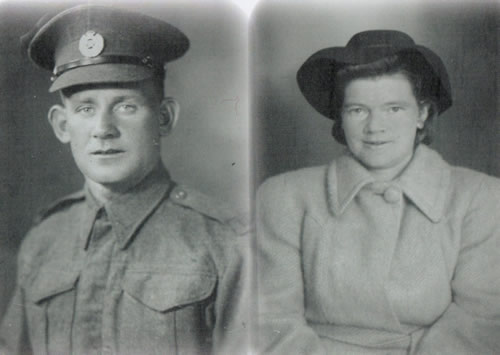 In a special twist, it turns out they were actually married in the Famous Blacksmiths Shop by Robert Rennison, the last of the 'Anvil Priests' of Gretna Green.
After they were married, they moved to nearby Canonbie where Ellen was born, before settling in Longtown. So it is fitting that their daughter, Ellen Crossman, returns to the place where her parents' 59 years of marriage began. It was an emotional visit for Ellen and her husband as she returned her parents' marriage certificate, found in her late fathers' possessions, to the Famous Blacksmiths Shop. Ellen says "They had such a very happy marriage... and the wedding Anvil was very lucky for them... it felt right to return the wedding certificate to the Famous Blacksmiths Shop where it all began".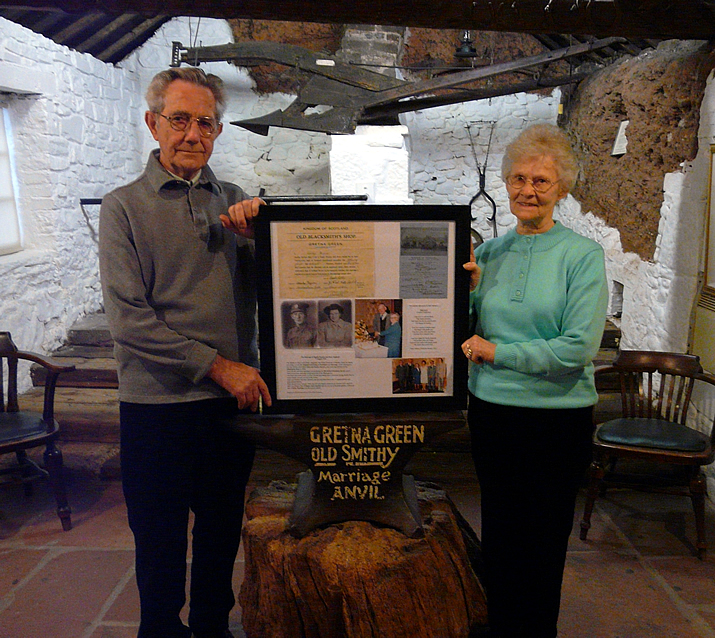 Back then, it was the law of course that all couples had to declare residence in Scotland for 21 days before getting married in Scotland, and so this document was also returned as well.
As a special gift to the family, we have now sealed both documents, along with some lovely family photos, in a special display case in the Original Marriage Room.

While they were here, they also spent two nights at our 4* Smiths Hotel, giving Ellen (who now lives in London) a great chance to look around the village where her parents' happy life began.
What a wonderful story! Does your family have a story involving Gretna Green? If so we'd love to hear from you... Contact us online or call us on 01461 338441.