Posted by Administrator - May 22, 2019
The 'As You Like It' Costume Exhibition by Edinburgh University's College of Art (ECA) comes to Gretna Green, Scotland

From the 15th June to 31st August, Gretna Green's Famous Blacksmiths Shop Museum will be hosting a creative tribute to brides from across the ages. Inspired by Shakespeare's "As You Like It", this exhibition will include stunning marvels of majestic bridal outfits, designed and created by the talented students of Edinburgh University's College of Art (ECA); thanks to the funding support from Gretna Green.
---
Visiting the Costume Exhibit at Gretna Green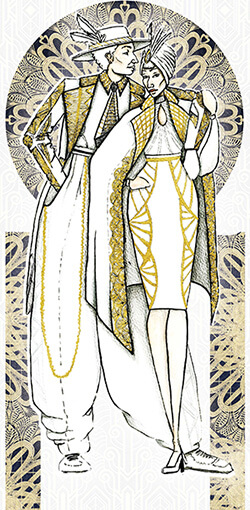 Visit Gretna Green, the Original Home of Romance, this summer to witness first-hand the sheer amount of dedication and intricate attention to detail that has gone into these 15 bespoke bridal costumes; handmade by Third Year Performance Costume students.
The design challenge in the original brief for this project was set by Gretna Green Ltd.; who also helped support the costs of materials and provided an exciting base of historical marriages. These beautiful designs have already been showcased on-stage at the annual Performance Costume Show at Edinburgh University's College of Art's famous sculpture court on Friday 17th May, where Kevin Stewart, Head of Marketing at Gretna Green, awarded prizes to the well-deserving three winning designs.
"We're delighted to be able to support this project and showcase the creative talents of young people studying in Scotland. It's an exciting opportunity for us to host such a unique exhibit to an international audience and the context of the project complements the history and heritage of Gretna Green." – Kevin Stewart, Head of Marketing at Gretna Green
---
Why "As You Like It"?
The students' fantastic designs were created to illustrate the wedding feast scene in Shakespeare's famous comedy, "As You Like It", wherein four couples are married. Each student has used a variety of techniques, both traditional and contemporary, combined with historical pattern cutting to achieve awe-inspiring results, reflective of their time periods between the 1600s and 1950s. Even the subtle off-white colour tones of these magnificent gowns, coupled with delicate embellishments of silver and gold, add an extra uniqueness fitting for their eras.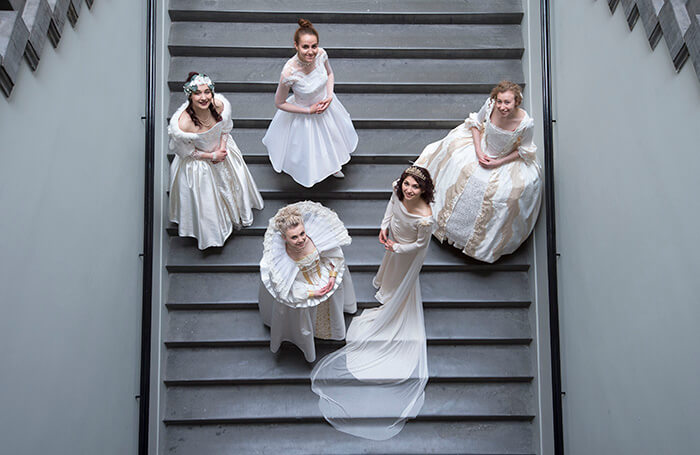 "The students have shown a huge amount of skill in using historical and contemporary techniques to create their costumes. We are delighted to have partnered with Gretna Green Ltd for this project, and it will be fantastic to have our students' work on show at this iconic venue during the summer." – Megan Baker, Director of Performance Costume at Edinburgh College of Art
---
Discover the Gretna Green "As You Like It" Costume Exhibition
This spectacular range of handmade costumes will be exhibited throughout the 2019 summer season at Five-Star visitor attraction, the Famous Blacksmiths Shop Museum; where young English couples throughout the ages ran away to elope. If you would like to visit us to view our summer costume exhibition, you can find all of our information below.
Open to the Public: Saturday 15th June
Ends: Saturday 31st August
Visiting Hours: 9am-6pm
Entry Prices:
Adult: $4.80
Student: $3.80
Aged 12-15: $3.80
Under 12s: FREE
Concession: $3.80
Disabled with Carer: $4.80
Hotel Guest*: FREE
Local Loyalty Card Holder: FREE
*Only at Smiths, Gretna Hall and Greens at Gretna