Posted by Ami Brough - October 29, 2015
It's all about Halloween here at Gretna Green Famous Blacksmiths Shop at the moment - last minute touches are being added to costumes and plans are afoot!
But what if Halloween isn't really your thing? We've put our heads together and gathered some of our favourite ideas for you to spend the 31st October with your Significant Other - no fancy dress party or costume in sight!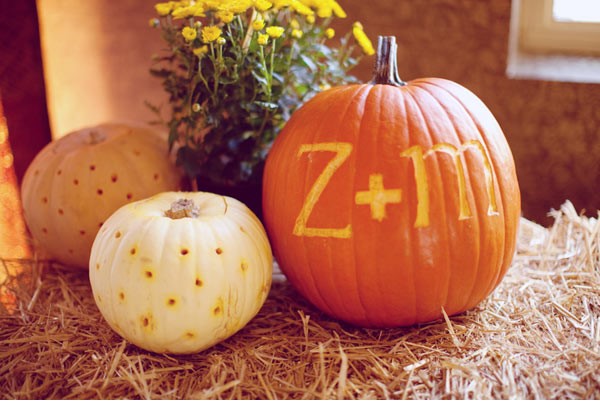 Five favourite ideas for a perfect Halloween-themed Date Night
1. Carve pumpkins. Just because you don't want to dress up, doesn't mean you can't get into the spirit! Pick up some pumpkins for you and your partner to carve - perhaps pick a theme and have a wee carving contest between you and your Significant Other. Winner gets to choose the next date night!
2. Watch a scary movie. Cuddle up on the couch with your S.O. and a scary movie! We promise it's the perfect excuse to cuddle and spend some quality 'together' time! After all, you'll need someone to hide behind for those scary scenes or to check behind the door at the end of the film!
3. Bake something with fall flavors. Love pumpkin? Test out some new recipes with your partner. Make a fall-flavored feast, from dinner, to drinks, to dessert - from roasting pumpkin seeds to whipping up a delicious pumpkin cheesecake, our favourite autumnal squash adds a delightful, albeit fun and messy, touch to any meal!
4. Go for a picnic. Deck yourself out in a cozy jumper or tartan blanket and head out in the afternoon sunshine to enjoy a romantic picnic for two amongst the gorgeous autumn leaves! Don't forget to snap some photos while you're there!
5. Try a new restaurant. If you've been dying to try a new spot, make a reservation or just show up. Chances are you'll get right in, as most other couples will be passing out candy, taking their kids trick-or-treating, or off to that Halloween party!
Of course you could do all the above whilst treating yourself to a romantic weekend away at Smiths Hotel - ideal for Halloween plans with your Other Half!
Got any other suggestions we could add to our Gretna Green Halloween Date Night checklist?