Posted by Administrator - July 17, 2019
Discover Cycling-Friendly Gretna Green & View All Our Cycle Routes
Love cycling? Looking for a new cycle adventure? Add us to your list of destinations this Summer, or split up your next long-distance cycle with a stop-off at Gretna Green's 5-star Famous Blacksmiths Shop Attractions!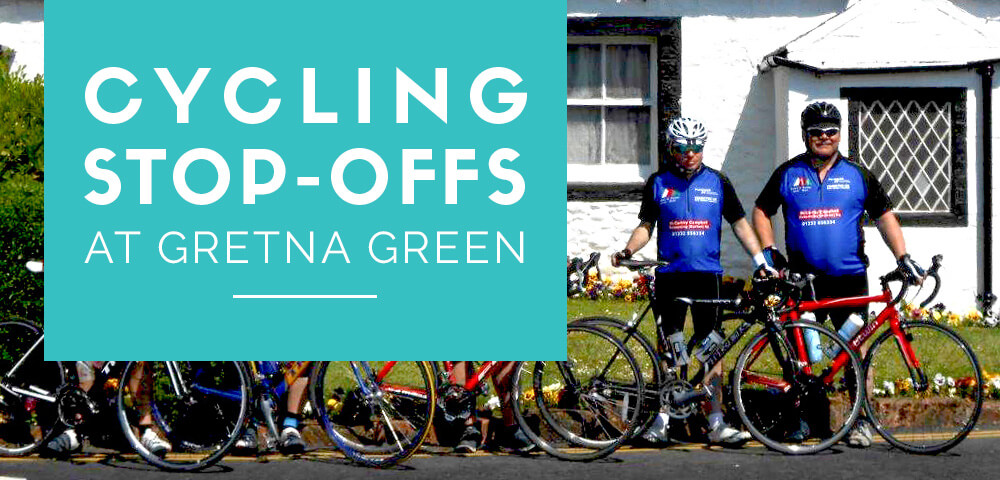 ---
Cycle Breaks at the Famous Blacksmiths Shop, Gretna Green
Gretna Green has been a prime cycling 'pit stop' for years, thanks to its unique location on the Scottish borders! Become just one of the many cyclists who pass through Gretna Green on their travels, including British TV presenter favourite, Davina McCall, who stopped off at the Famous Blacksmiths Shop while completing a gruelling cycle challenge for Sports Relief back in 2014. Want to find out more about Davina's visit to Gretna Green? You can read all about her adventure in our original blog here.
Re-fuel with coffee, sweet treats and cold drinks in the summer sunshine at our LOVE Conservatory, with outdoor seating area. Or, if you need something more, then visit our Blacksmiths Foodcourt & Bar, where you will find a selection of hot and cold meals, cakes and snacks available to eat-in or take-away. Plus, just ask at the Bar if you would like your water bottle refilled.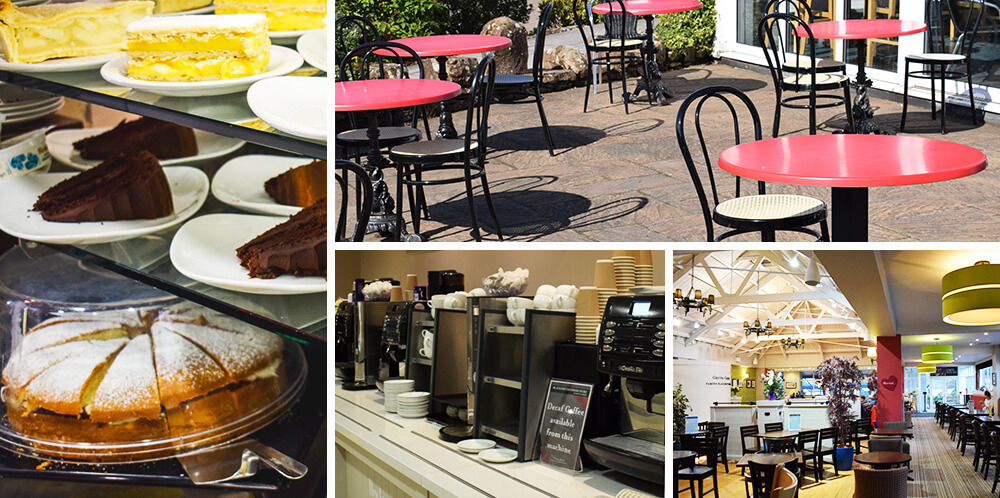 ---
The 'You've Made It!' Bike Rack
On arrival, be sure to snap a selfie with our official cycling checkpoint which is also home to our bike racks, and don't forget to tag us on Facebook (@famousblacksmithsshop) or Instagram (@gretnagreen1754)! The perfect way to show everyone just how far you've travelled and also a secure place to keep your beloved bike locked-up safe while you explore the wonders of Gretna Green Famous Blacksmiths Shop Attractions.

---
The Old Toll Bar Café in Gretna
Situated right on the Scottish border between Scotland and England, sits the historic black and white building of the Old Toll Bar; small in size but huge in character. Just seconds across the border and officially the First and Last House in Scotland, the Old Toll Bar Café is a fantastic stop-off for a quick break and refreshing drink before carrying on your journey. A truly remarkable addition to your Scottish cycling adventure and a great opportunity to pose next to the 'Welcome to Scotland' sign too.

---
Cycle Routes to Gretna Green

We've taken a look through some of the best UK cycling route collections and spoken to cyclists who have visited us in the past to put together a list of fantastic cycle routes that pass through Gretna Green. These range from scenic, small journeys to enormous adventures across the whole of the UK – perfect for those looking for a challenge!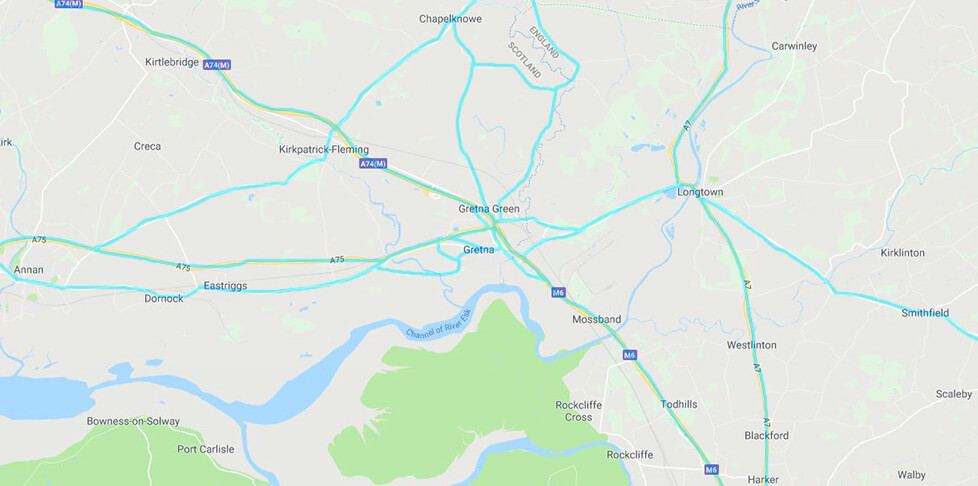 Check out all our cycle routes by clicking below, or why not invent your own and share it with us on social?
Whichever way you choose to travel this summer, the Famous Blacksmiths Shop is a fantastic break for any journey. Find out more about what makes us a 5-star Visit Scotland tourist attraction and plan your trip to Gretna Green today!