Posted by Ami Brough - August 15, 2016
Did you hear?? Here at Gretna Green Famous Blacksmiths Shop, we're officially counting down to the start of Wedding Town which will start airing on Monday 22nd August on Channel 4....!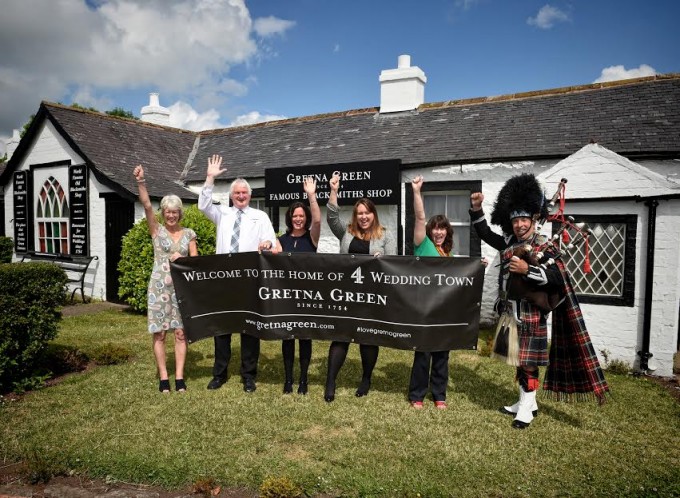 Think back to last summer when we had a film crew here at Gretna Green Famous Blacksmiths Shop collecting footage following different weddings, blessings and vow renewals taking place across Gretna Green including the special ambience and tales from our very own Famous Blacksmiths Shop....well fast forward to August 2016 and we're only 7 days away from the very first episode of #WeddingTown!
Definitely feeling real now.... don't forget to keep an eye on our Facebook page where we'll be sharing updates and more as Gretna Green arrives on the small screen!
Join us in one week as Wedding Town shines a spotlight on Gretna Green, one of the world's most famous wedding destinations, on Channel 4 starting at 14.40 (2.40 pm)! We'll get the popcorn ready...