Posted by Ami Brough - September 15, 2015
As we're busy writing this, we're all reminiscing in the office about the weddings we've been to over the years! One thing that's always a talking point are the different wedding traditions often included simply because it's 'tradition'. But where did these come from? We were curious....so did a bit of digging and found a plethora of fascinating facts. Here are some of our favourite wedding traditions....and their origins!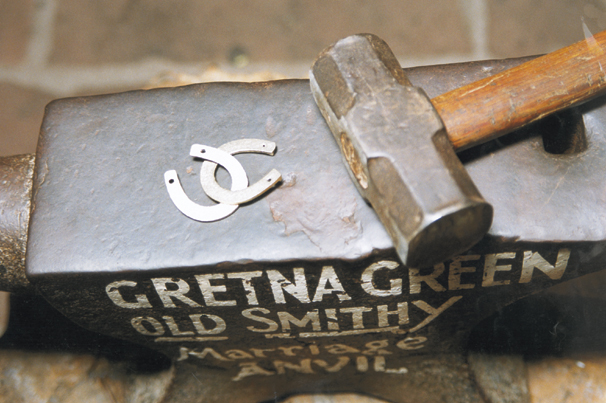 Saturday may be popular as a wedding day but did you know that the beginning of the week is lucky? One popular verse reads, "Monday for wealth, Tuesday for health, Wednesday the best day of all". (Today these midweek days have lost popularity with many venues reducing rates ... making them lucky for your marriage and your budget!)
What about that big white dress and veil?
We can thank Queen Victoria for the white dress - she wore the Western world's first white wedding dress in 1840 - prior to this, in Western cultures, a bride simply wore her best dress! The veil, which has changed dramatically over the years in length and design, is in fact from ancient Greece and Rome. Both cultures believed the fabric protected the bride from evil spirits. We can also thank ancient Rome for the wedding cake although this originally started as a loaf of bread (thankfully a wee bit tastier now!)
Speaking of sweet, Greek culture holds that tucking a sugar cube into your glove will sweeten your union. (So keep hold of those sugar cubes!)
Wearing the ring on the fourth finger of the left hand - that's also from the Romans who believed that a vein ran directly down that finger to the heart. However, diamonds only became popular as engagement rings towards the 16th century (you can thank the Venetians for this one!) gradually spreading across the globe following ancient trade routes...previously many cultures didn't use a ring at all! Rather, many cultures, including here in Scotland, literally tied the hands of a bride and groom together to demonstrate the couple's new bond as a married couple (often referred to as handfasting) which gave us the popular saying "tying the knot"!
Heading down the aisle soon? Ever thought about why the bride traditionally stands on the groom's left? By keeping the bride on his left, the groom kept his right hand free to fight off other suitors! Busy dancing the night away and taken off your shoes? Turns out this isn't just for comfort...an old wives tale holds that if the younger of two sisters marries first, the older sister must dance barefoot at the wedding or risk never landing a husband.
What about the tradition of carrying the bride across the threshold....that's to protect her from the evil spirits which lurk below! And welcome rather than rue rain; it's thought to bring good luck if rain appears on your wedding day according to Hindu tradition! Marrying into Egyptian culture? You'll get pinched (it's for good luck....really!) Czech traditions favour peas over rice to shower the newlyweds, and the Swedish brides traditionally walked down the aisle with a silver coin from her father and a gold coin from her mother in each shoe (ensuring she'll never do without)! That certainly sounds comfy...
And all in the name of love! Whether you're superstitious or simply a fan of tradition, there's literally dozens of traditions and lucky pieces to add to your wedding.....which ones are your favourites? Did/will you include any in your big day?