Posted by Ami Brough - March 09, 2016
Roadtrips and visits...who doesn't love them? Especially when your destination is one of international renown... there's nothing quite like the romance and feeling of a wee corner of Scotland known as Gretna Green. From the moment you step on site, the history, romance and tradition of Gretna Green surrounds you and invites you to come explore...this wee site is much more than just weddings! We believe it to be well worth a visit.....here's just a wee taster of what's at Gretna Green to see and do.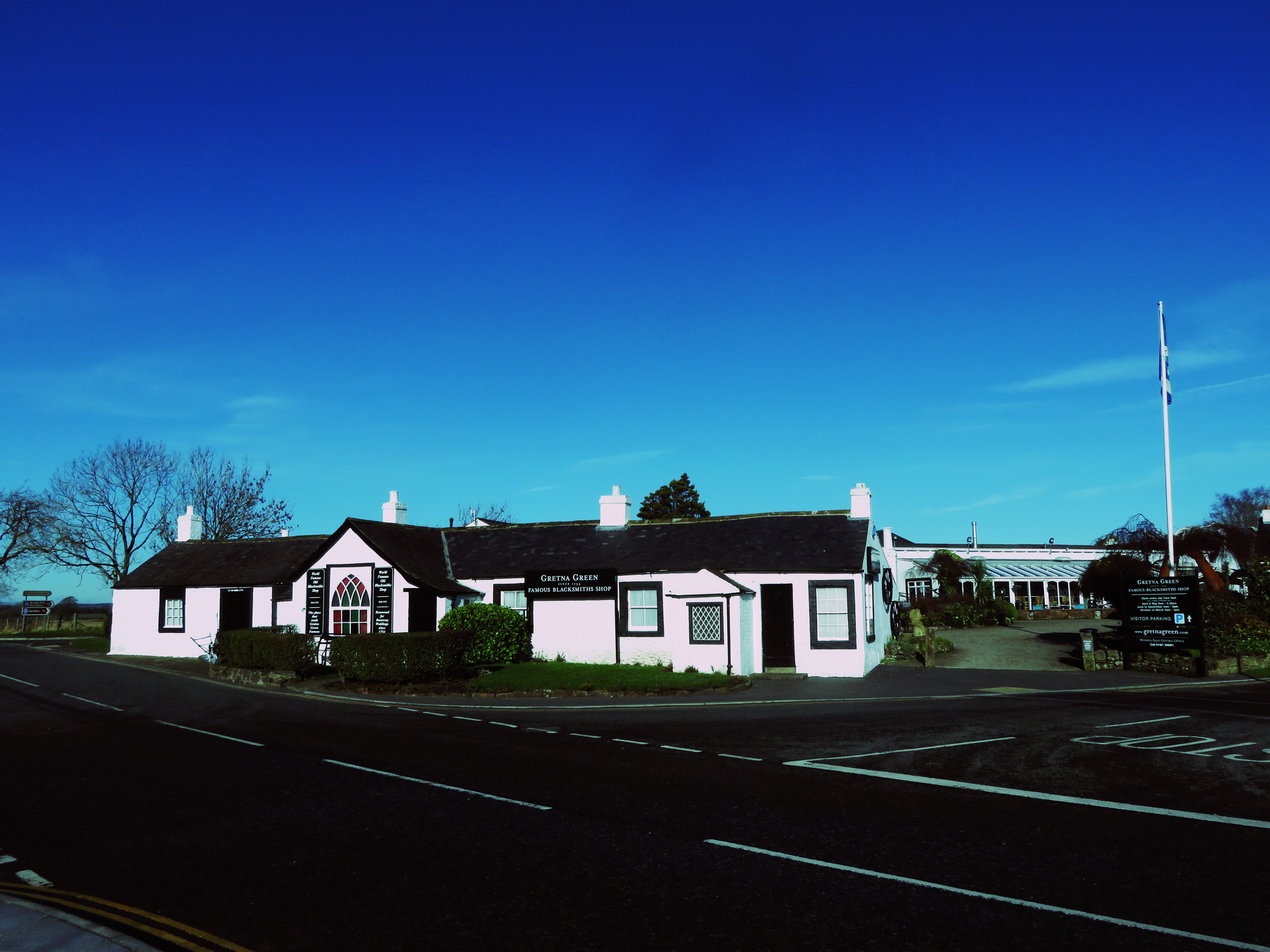 Visit the Famous Blacksmiths Shop
Step through the small wooden doorway and into history. Stretching as far back as 1754, a visit to the Famous Blacksmiths Shop & the Gretna Green Story Exhibition is a must for anyone who visits Gretna Green. Set in the heart of our little village, the Blacksmiths Shop, still to this day plays host to thousands of weddings each year. In fact, weddings take place here almost every day and people still flock from afar to be married over the famous 'Original Anvil'.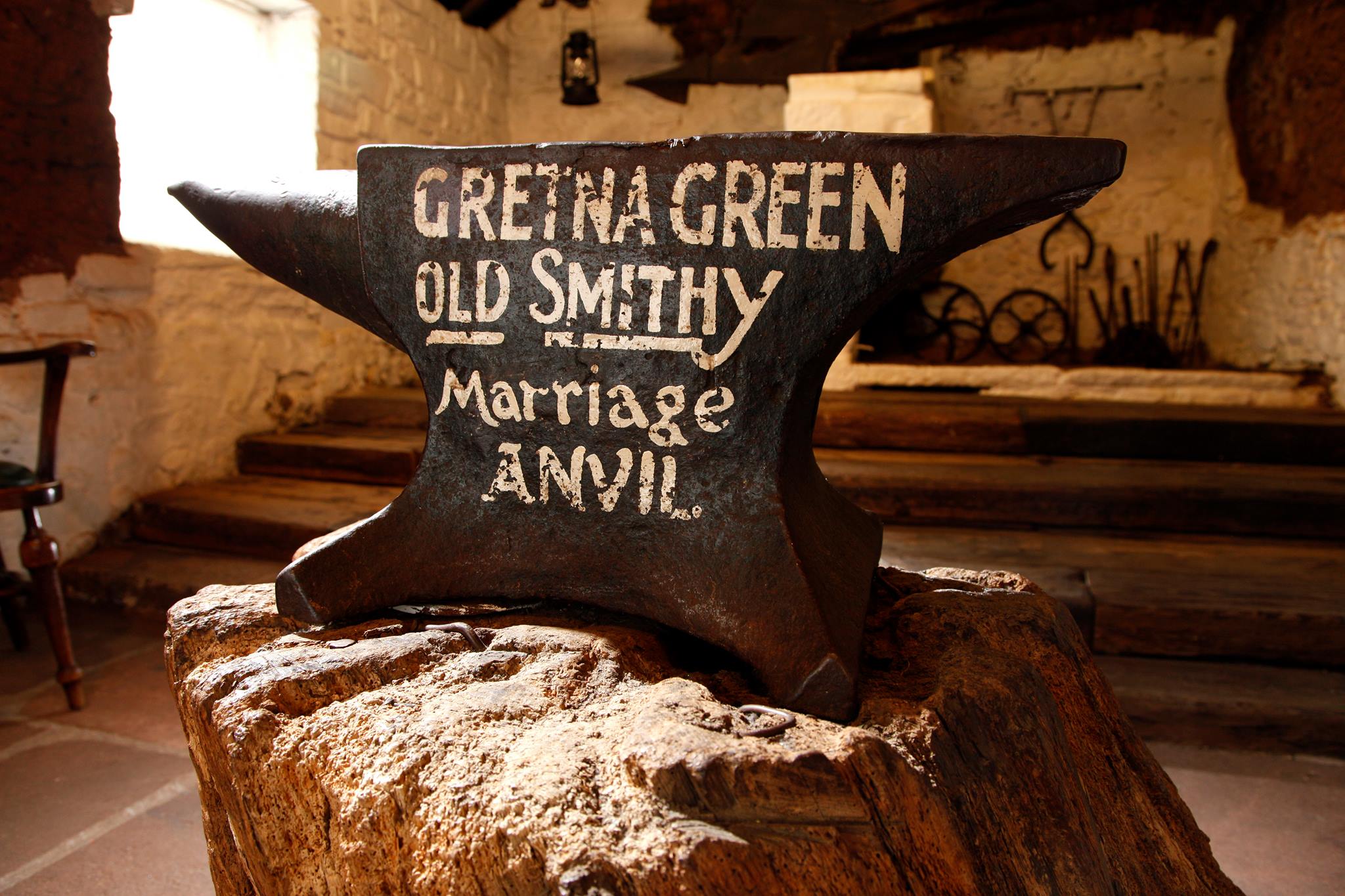 Ducking under doorways and over cobblestones, one passes by the story of Gretna Green, a collection of wedding gowns from across the eras and into the old blacksmiths itself. Brightened up, the Original Marriage Room beckons traveller and lover alike - from the forge to the anvil, the air is alive with the tales of runaways desperately seeking the Famous Anvil. Legend has it that touching the anvil will bring good fortune in affairs of the heart - it must be done!
Continue your journey through the wizened walls and emerge into the bright, colourful display of a rare collection of 19th Century horse-drawn carriages which is a private collection owned by the custodians of the Blacksmiths Shop, the Houston family. One of these magnificent carriages located in the Coach Museum was even used by the Aunt of Queen Victoria. Taking a wander is well worth the time as one travels through the decades (and up the ramp) to re-join present day...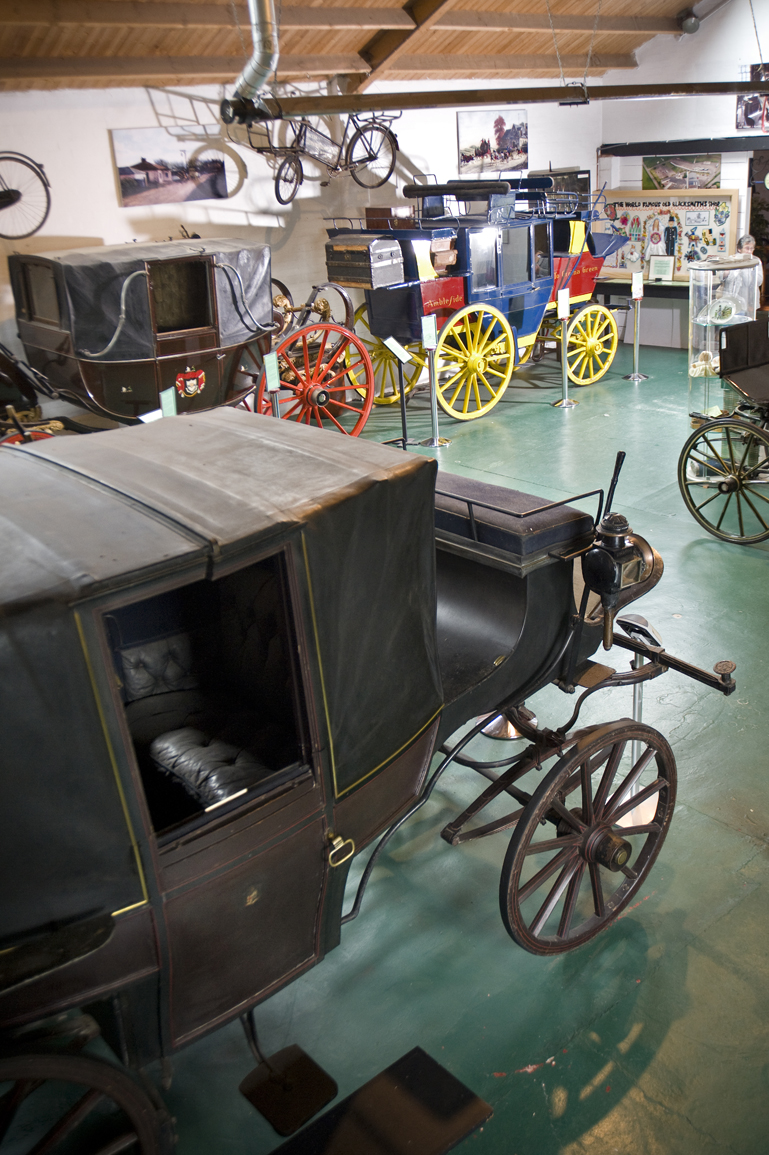 History and romance accompany you into the shops at Gretna Green where one will surely find the perfect gift to take home for that someone special or a wee memento ...
With 5 unique shops onsite, each of which with their own distinctive personalities ranging from Scottish hampers to fabulous Scottish & UK based clothing brands then you won't be disappointed with the selection on offer.
Our 'Gretna Green Since 1754' Shop is the largest shop on site and offers an unparalleled choice of high-quality Scottish goods including premium brands... A must for the discerning shopper... one's basket soon starts to fill once one wanders into the doors of this intriguing shop!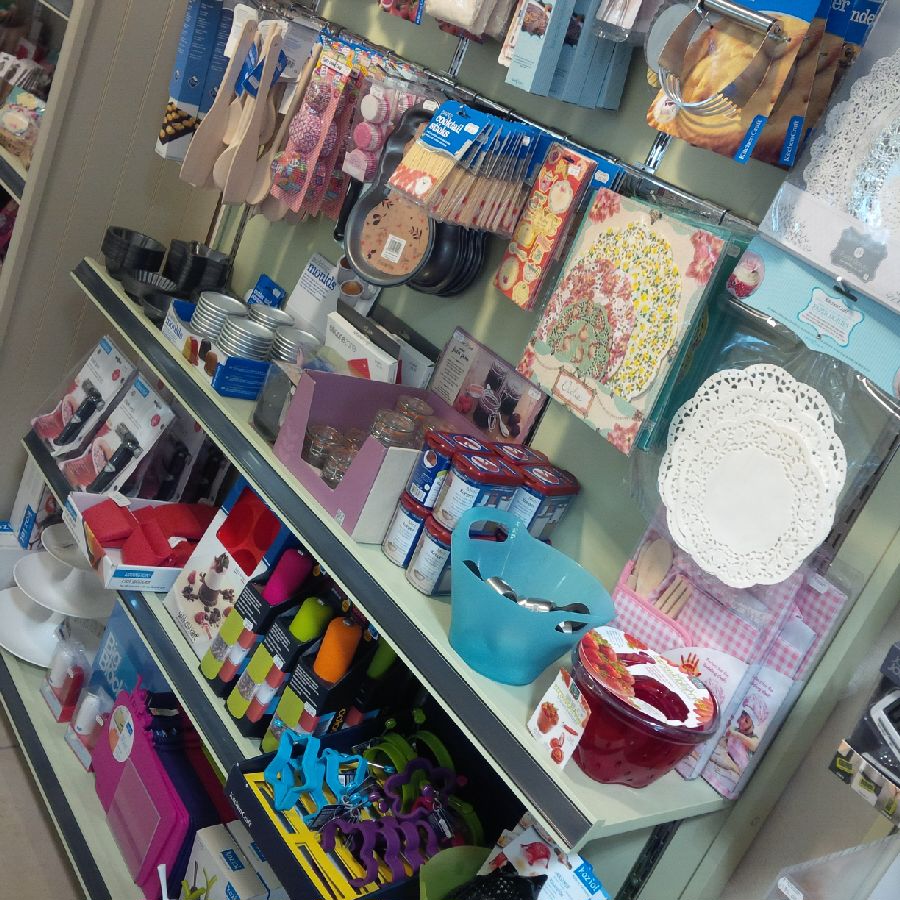 Once you've browsed the items, don't miss the opportunity to explore the tasty Scottish treats which are on offer to take home in the Foodhall located right next door! A range of delicious Scottish shortbread, fudge, honey and much more await you. While you're here why not browse our Kitchenware department; make cooking fun again with crafty and quirky Scottish-Inspired teapots, aprons and tea towels!
A bit like it says on the tin, the Wee Big Shop here has everything you may have forgotten that you need on your holiday... not only that, you can grab yourself a newspaper and coffee to get you going back on the road. With a great selection of kids toys and confectionary, the young (or young at heart) will be happy too!
Time to Explore...
From sculptures to an onsite Courtship Maze which is ideal for couples, families or a wander on your own, there's plenty to explore! The commissioned Big Dance sculpture takes pride of place in the courtyard near the front while the newly installed Wall of Love or Giant Thistle which can be found to the rear, close to the car park. Love being part of something global? Lovelocks have arrived at Gretna Green - why not pick up one and follow tradition by writing your name and leaving it attached here at Gretna Green? The perfect excuse to come back...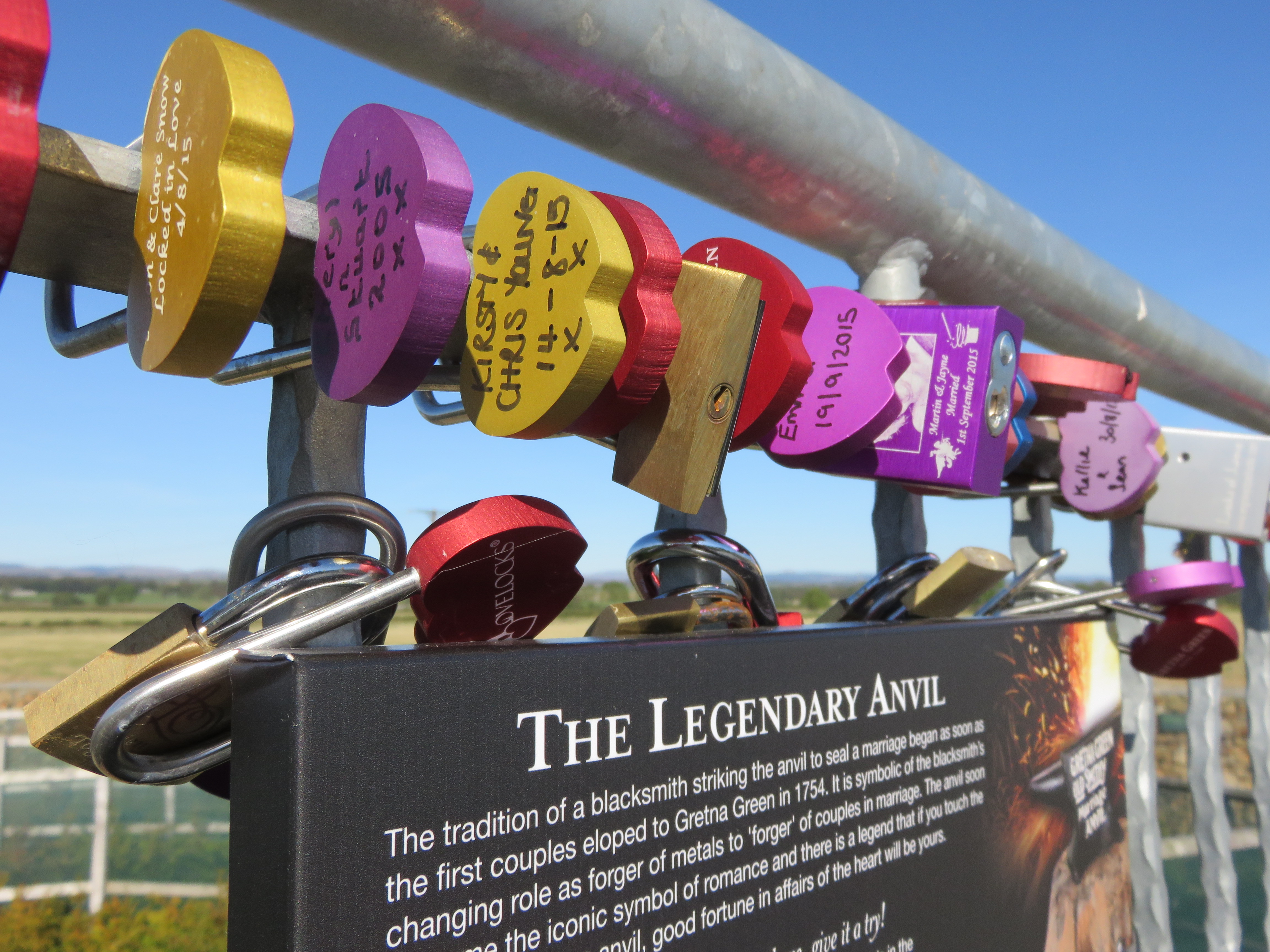 Do you think you may have family who married in Gretna Green? Don't just explore outdoors - one can trace your family roots right here onsite. Gretna Green has ancient marriage registers of the late 19th and early 20th Centuries on display where for a small charge a search of the records can be done - one can even get a copy of the marriage certificate!
Finally....time to eat & dine
Whether you're stopping for a spot of lunch, evening meal or even something delicious to take home it's all here in Gretna Green. Onsite the Blacksmiths Restaurant caters for the weary traveller with freshly made snacks and much more...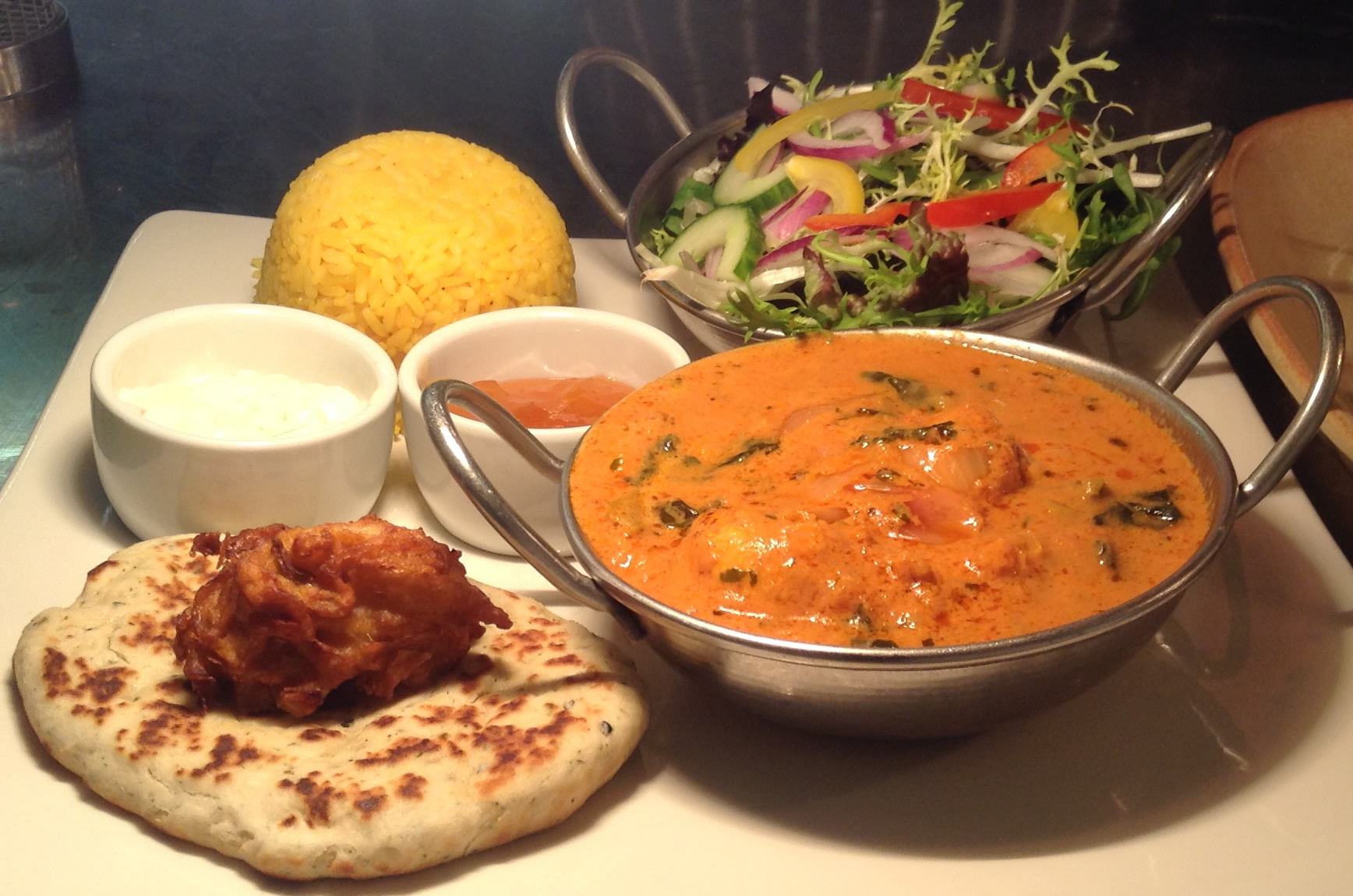 Looking for something else? Pop across the road to the stunning, 4* Smiths at Gretna Green Hotel offers a relaxed but stylish atmosphere to enjoy delicious a la carte dining as well as a highly regarded Lounge Menu. You can even have Afternoon Tea as long as you book in advance.
Strolling through the cobbles of Gretna Green reveals an intriguing place which is unique with a foot both in the past and the present. Take the time to peer quizzically through windows and rummage through the hidden gems. You'll spend longer than you think here...and once you come, you'll be back again.