The Wee Big Shop is a little shop in Gretna Green with a BIG supply of everything you need for your travels.
Contact details - tel: 01461 339912
Merchandise includes...
Emergency medical supplies
Gift ideas, including great gifts for the kids
Newspapers
Magazines
Confectionery including pick-n-mix sweets
Takeaway foods
Freshly ground coffees
Hot chocolates and teas
A large selection of cold drinks
...the list is endless!

We're certain we'll everything you may need while travelling away from home, but why not visit and see for yourself?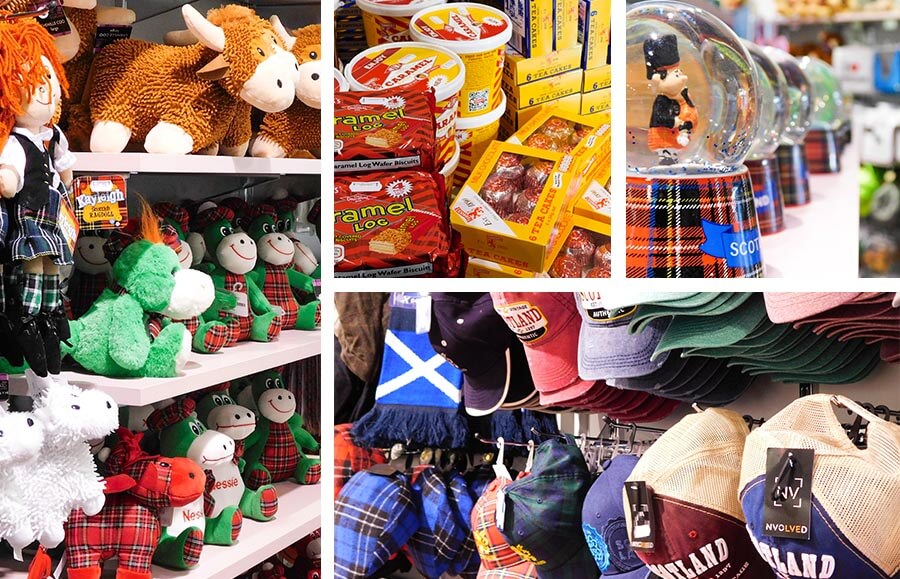 So, next time you're travelling and looking for things to do or a place to stop with the kids, then rather than stop at a service station, why not pop into Gretna Green? Just off the M6, M74 and A75, the Famous Blacksmiths Shop is the perfect place to relax and stretch your legs with a walk around our wonderful shops. If you're looking for a bite to eat, be sure to visit the Blacksmiths Foodcourt for homemade Scottish meals, cakes, and hot and cold refreshments, or discover traditional Scottish snacks and drinks in our Foodhall - now with a Sweetie Shop and Coffee Bar!