Luxury Gifts, Collectables & Ornaments at Gifts at Gretna Green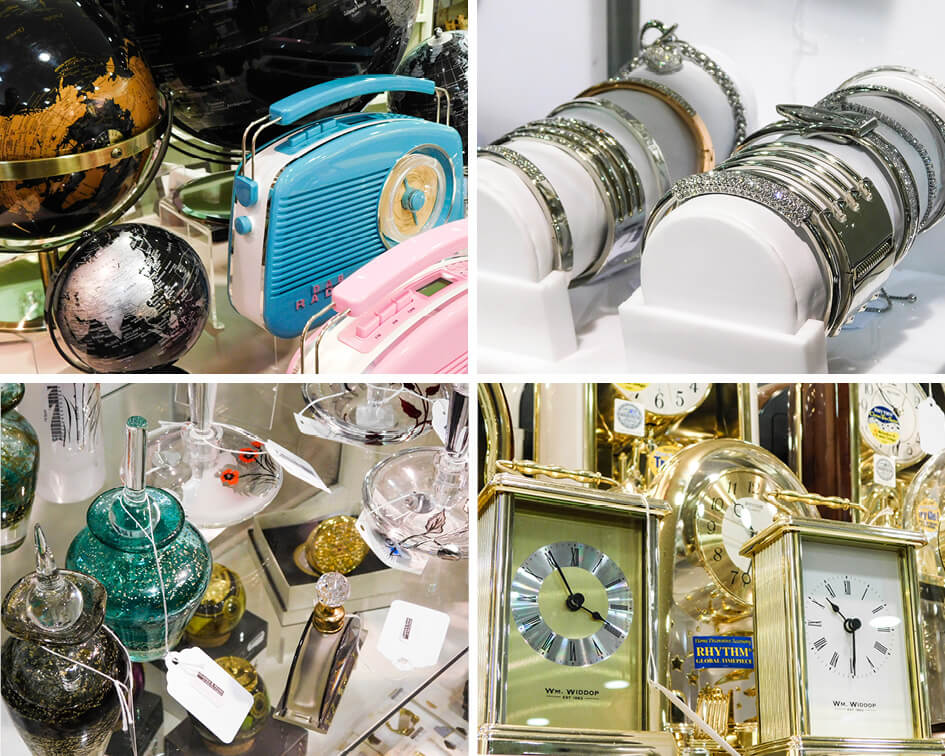 Beautifully unique gifts and bespoke decor to brighten up any home or put a smile on a special someone's face.
If you love to create beautiful surroundings in your home, or want to shop for a special gift for a friend or family member, then the stunning variety of distinctive homeware at Gifts at Gretna Green is a must-see! The collection includes luxury clocks, dazzling jewellery, unique retro gifts, intricate glassware, biscuits and chocolates, ornaments and so much more...
So, if you're looking for somewhere to stop off on a journey with children and pets rather than a service station, why not visit our range of wonderful shops and attractions at the 5-Star Famous Blacksmiths Shop? With shopping, dining and world-famous history, just off the M6, M74 and A75, there's no place quite like Gretna Green.


Our Customers Say
"Great shop. Nice little gifts."
Tim Fereday - Facebook Recommendation - 8th November 2018
Contact details - Tel: 01461 337224