Group Anvil Handfasting Experiences at Gretna Green Famous Blacksmiths Shop
Anvil Handfasting Ceremonies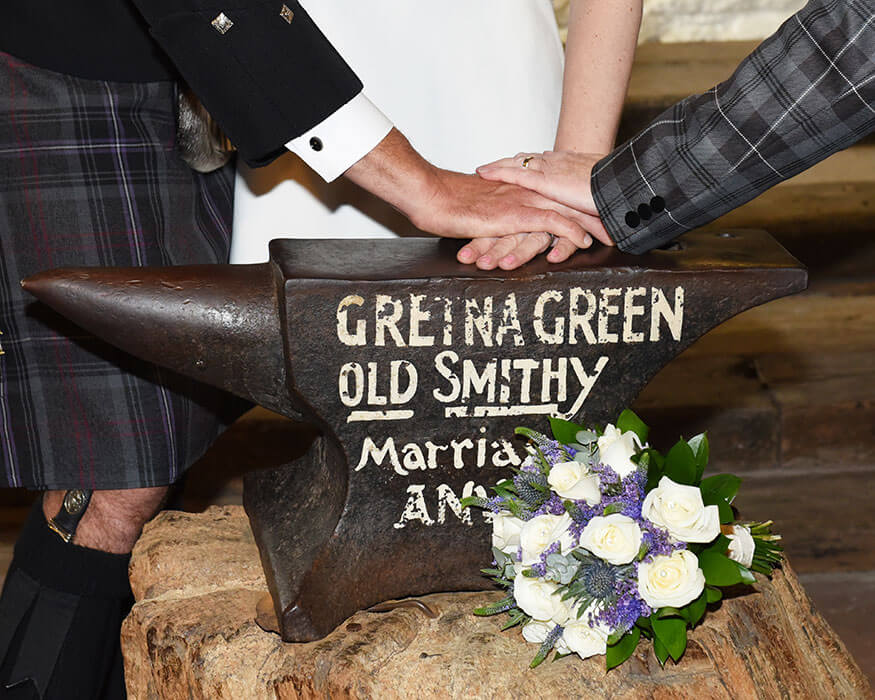 A Scottish tradition since medieval times, Handfasting is the perfect way for couples to affirm their commitment to each other over the legendary anvil. Traditionally part of an engagement ceremony as a promise to marry, handfastings are now popular as an informal vow renewal, wedding blessing or anniversary celebration; but offer a unique opportunity to celebrate a couple's love over the famous Blacksmiths Anvil at Gretna Green.
Anvil Handfasting Experiences...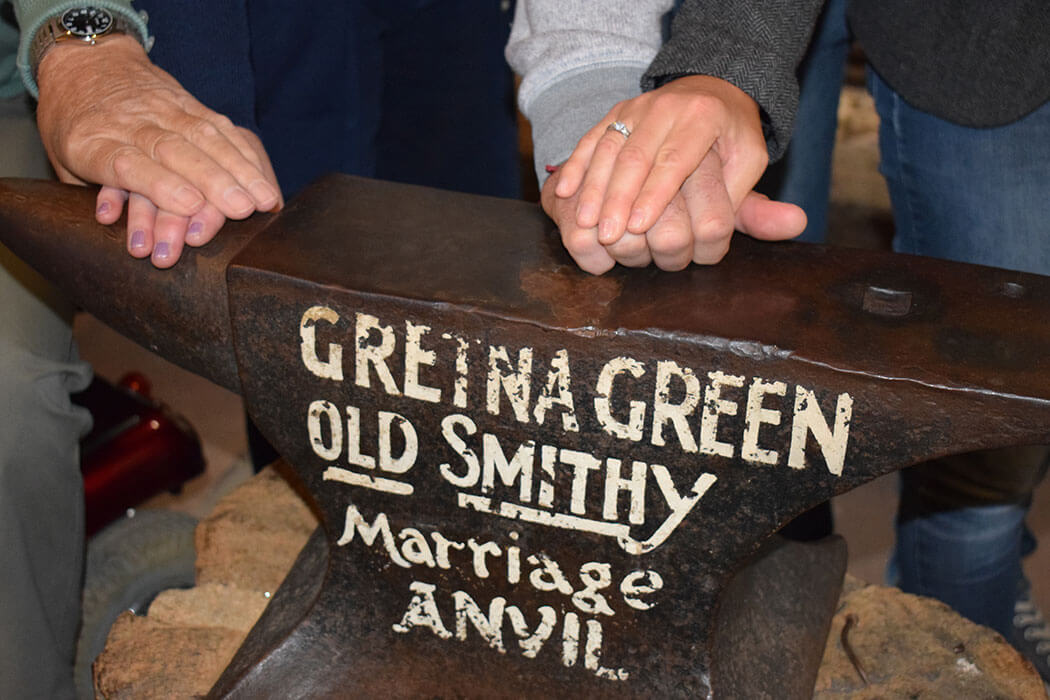 Handfasting at Gretna Green
An informal ceremony, conducted by a Blacksmiths guide, Anvil Handfastings involve tying the hands of the couple together in tartan fabric or ribbon and offering the traditional Anvil blessing, as well as some readings.
Please enquire for pricing and availability
Celebrate after, with a toast to the Bride and Groom...
Why not combine an Anvil Handfasting Ceremony with a whisky or gin tasting as an optional extra?
Group Bookings
To book call 01461 337893 or contact Group Travel at Gretna Green
Getting Here
Gretna Green and the Famous Blacksmiths Shop attractions are only 2 minutes travel time from the main motorway route into Scotland (M74) and the M6 just north of Carlisle. With a full-service coach park and expert group travel team to greet you, where better to bring your next tour, that the five-star visitor attraction of the Famous Blacksmiths Shop.