Group Gin Tasting Experiences at Gretna Green Famous Blacksmiths Shop
Scottish Gin Tours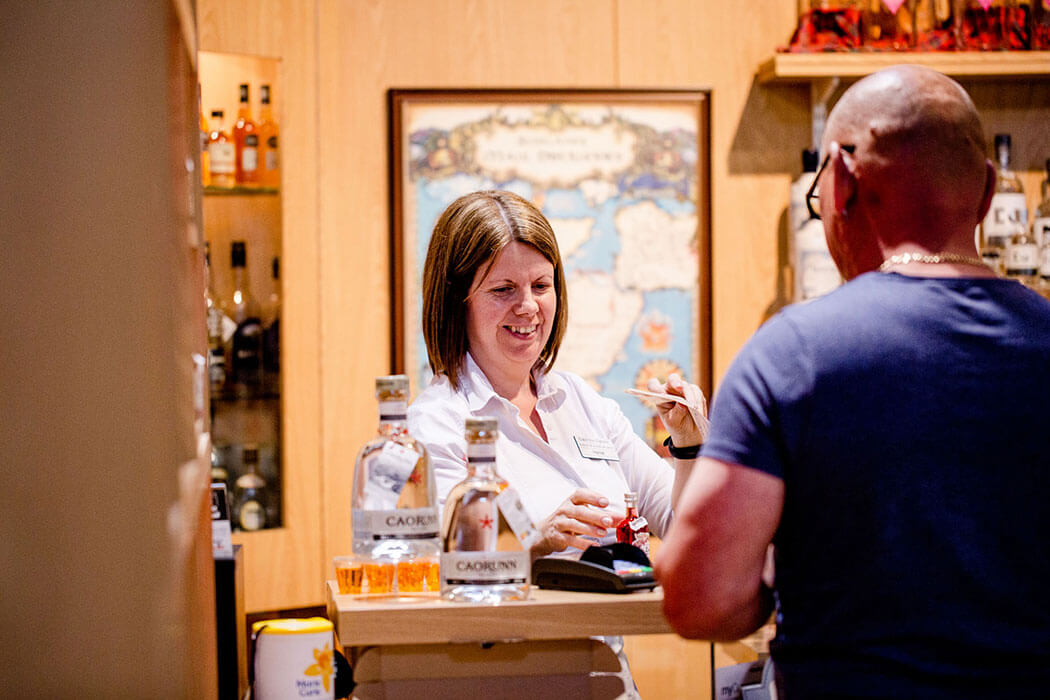 Fast becoming one of the UK's most popular drinks, Scotland has been producing some of the world's favourite gins for many many years.
Our Whisky and Gifts Shop is world-famous for its vast range of popular brands, unusual and rare of malt Scottish and Irish whiskies, but did you also know that we stock a wide range of Scottish, English, and gins?
Selections of whiskies and gins are available to sample every day at Gretna Green, but for a real 'taste of Scotland', we recommend our Gin Tours of Scotland, where you will sample a selection of gins from around the country.
Gin Tasting Experiences...
The Gins of Scotland Tour Experience
Launched in 2018, our Gins of Scotland tour is a fun and exciting way to try some of our favourite gins and gin liqueurs from across Scotland. The team here will share with your group, their hints and tips for the best mixers and fruits/vegetables to compliment your drinks... or may it's adding it to a glass of fizz that makes gin really pop!
This 20-minute presentation*.
Mini Gin Tasting Experience
If you prefer something a little shorter, why not take advantage of our Mini Gin Tasting Experience. A smaller version of the Gins of Scotland tour, with lighter sampling and a little less in-depth history; its perfect for groups with less time to spare or for those who perhaps want to do both the Whisky and Gin tours combined.
Large Group Tastings
Bringing a larger group with you? Don't worry, we can accommodate larger parties with private tastings held in our Foodcourt or by splitting your party into smaller groups.
Prefer a Whisky?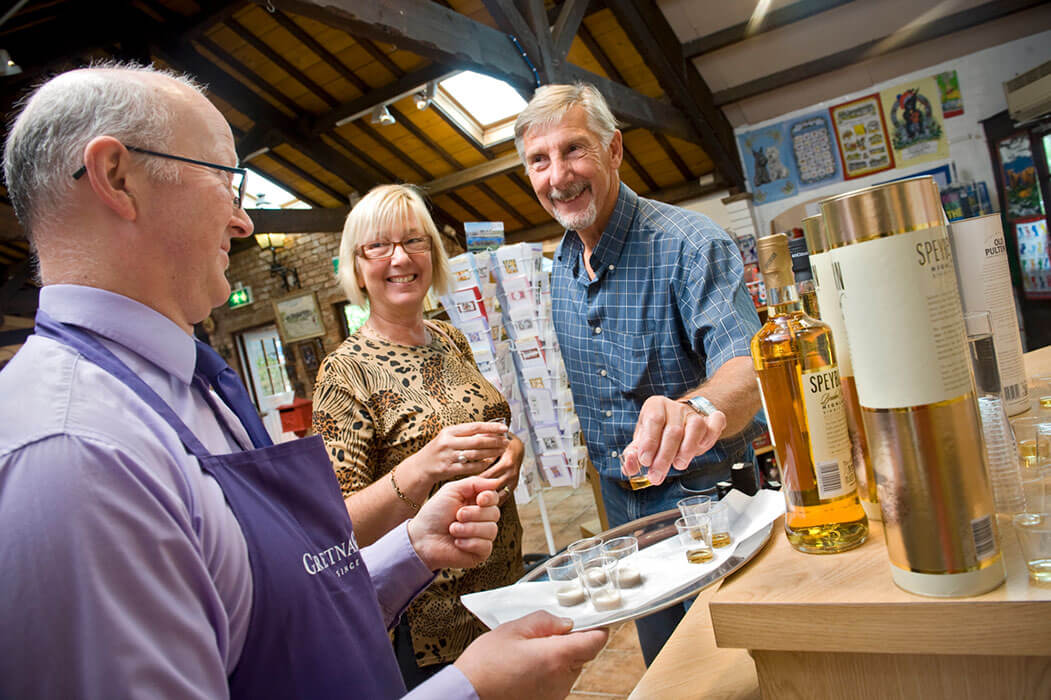 We also offer a Scottish Whisky Tasting Tour and you can find out more about it, by clicking below!
Getting Here
Gretna Green and the Famous Blacksmiths Shop attractions are only 2 minutes travel time from the main motorway route into Scotland (M74) and the M6 just north of Carlisle. With a full-service coach park and expert group travel team to greet you, where better to bring your next tour, that the five-star visitor attraction of the Famous Blacksmiths Shop.
*please enquire for further information and pricing.
Please note: Images are for demonstration purposes and may not exactly represent the products available/used at the time of visit.