Bespoke Handmade Gift Hampers and Luxury Gift Shop in Gretna Green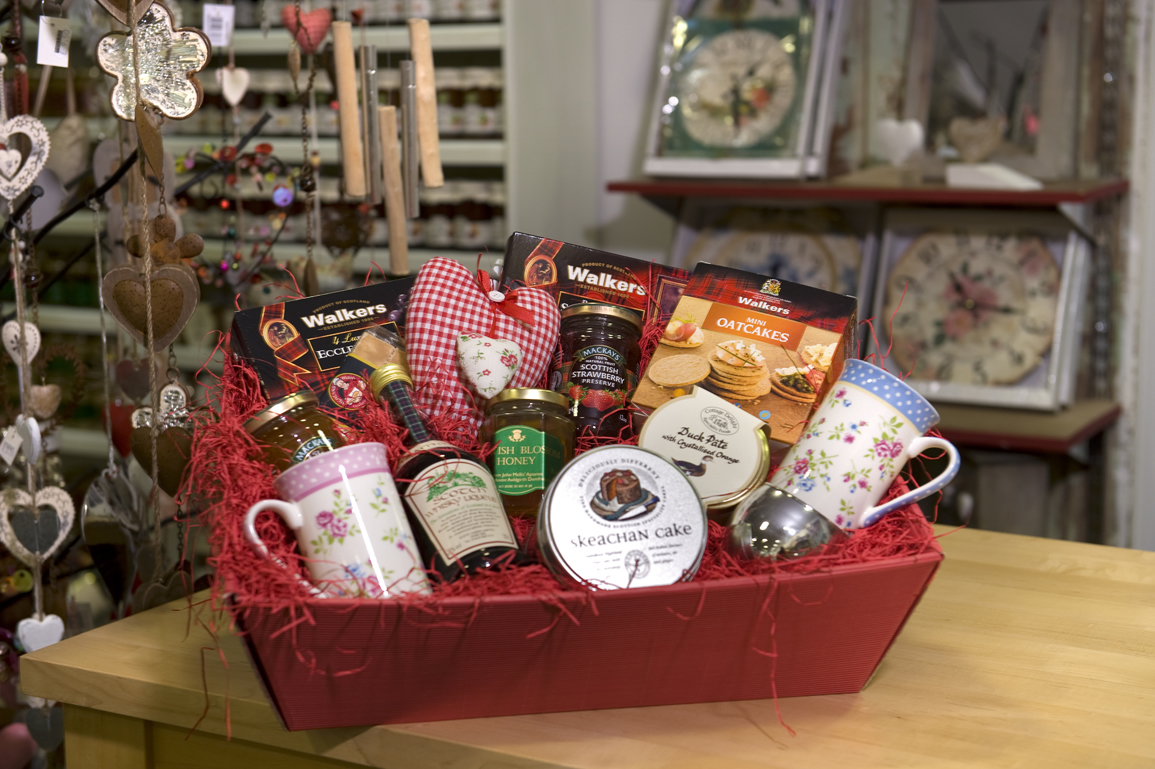 Beautiful hampers, lovingly presented by Hampers at Gretna Green. Buy off-the-shelf or create your own food and drink or gift hamper. Gretna Green Hampers are made up in-store in an area where visitors can view the industrious activities of the hamper creators as they craft these beautiful presentations which Hampers at Gretna Green ship all over the world, all year round.
Contact details - tel: 01461 337224

Our Scottish Hampers prove popular at any time of the year, to take home, or send a little bit of Scotland to friends and family. Hampers are traditionally very popular at Christmas and so to carry on with that theme we also have a fabulous selection of Christmas Hampers.

If you love to create beautiful surroundings in your home or for a special gift for a friend or family member the home-style products we have in Hamper and Home will be a delight. The collection includes mirrors, soft furnishings, photo frames, lamps and many more unusual gift ideas and collectables.
So if you're looking for somewhere to stop off on a journey rather than a service station why not take time out and visit our range of wonderful shops which include the Gretna Green Since 1754 which sells a range of both fabulous and unusual gifts and visit the Blacksmiths Foodcourt where you can take time to relax and break up your journey!

Call us today on 01461 337224 for more information.